"Ears & Bubbles" by Bobby Burgess – My 1st Impressions
Ears & Bubbles
Dancing My Way from the Mickey Mouse Club to the Lawrence Welk Show
by Bobby Burgess
The book is a chronicle of his career and travels. Bobby was one of the original Mouseketeers , a "roll-call" member who appeared on every episode of the original series. After his years with Disney he went on to dance on the Lawrence Welk show for over 20 years. He continues to do Disney appearances and special events for both. During his career he traveled far and near plus went on to travel the world for fun. He also established the "Burgess Cotillion" to teach children ballroom dancing and proper manners. An interesting note.. one of his side roles was as a teacher. He taught a course called Choreography for Television at the University of Southern California (USC).
A good portion of the book is devoted to stories and memories of his interactions with fellow Mouseketeers, cast members on the Welk show and entertainers. He talks about working with them, some of their adventures, and in many cases where they are now or what they went on to do.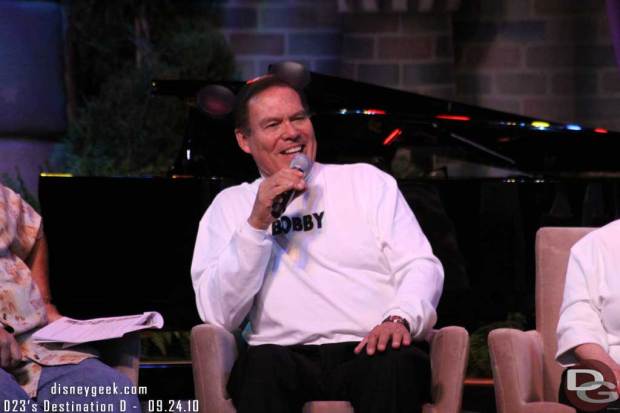 As a disneygeek I am always interested in people's time and roles with Disney. I was curious to read about Bobby's interactions with Walt and his other Mickey Mouse Club experiences. The focus tends to be on the people he worked with. I have seen both the Mickey Mouse Club and Lawrence Welk shows in reruns because both predated me (well the last half dozen years of the Welk show I was alive but the show was not on my radar nor in my memory). Because of this many of the people discussed in this book did not really register with me. I have been to some panels over the years where the original Mouseketeers were featured, such as the D23 Destination D for Disneyland's 55 anniversary. I would think if you watched either or both of those shows the lengthy sections on the various people would be of great interest to you and more meaningful. I would have liked to have read more about his time with Disney but isn't that always the case. He did have a couple Walt stories including the last time he saw Walt which was a chance encounter on a trip only a few months before Walt died.
I found this book to be a quick read. I thought some aspects of the daily routine and the Mickey Mouse Club were interesting, but light (he was a young teenager during those years so it makes sense). In later chapters of the book he does discuss other work he did for Disney over the years and ongoing with fan groups as well as official groups. I would recommend this book to fans of the original Mickey Mouse Club and/or the Lawrence Welk show. I think you will really enjoy reading about the people and personalities you know. For those of you like me it is an interesting read but will not have the same impact.
For more information on the book here is the press release from the publisher
---