Epcot World Showcase this afternoon
Made my way out to World Showcase around 11am. First stop Mexico.
Next up Norway to use an 11:15 Frozen fastpass
75 min standby wait this morning
American Adventure gingerbread
Voices of Liberty performing.
Walked around enjoying World Showcase entertainment. Italy.
Germany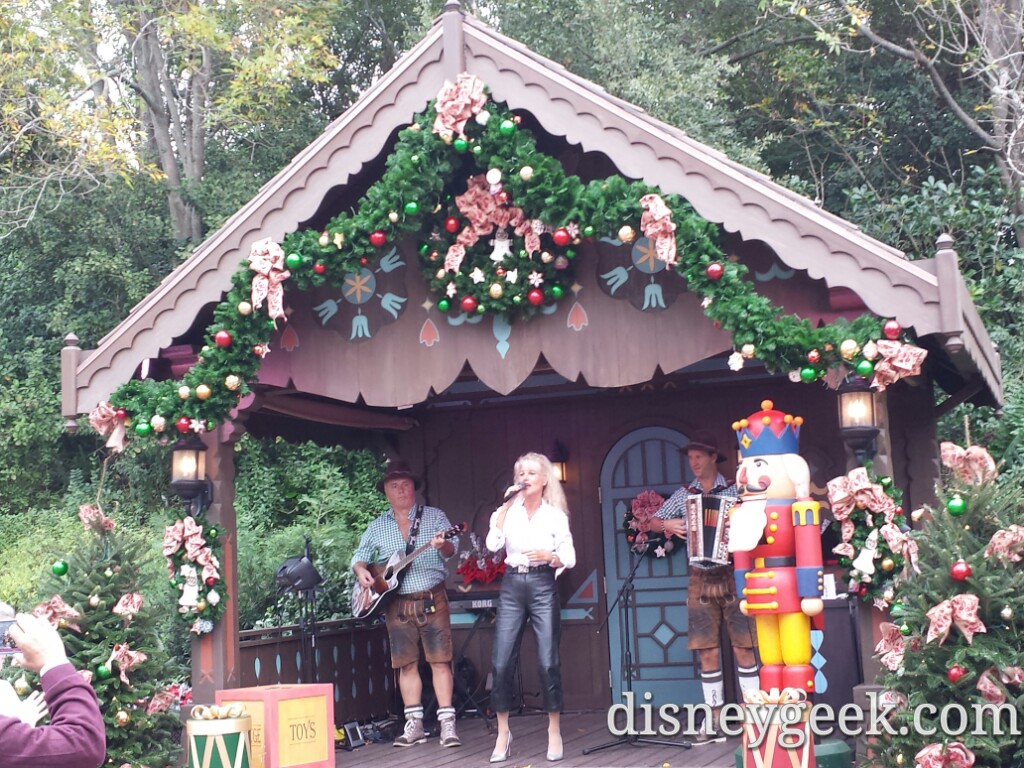 Back to Italy
Japan Holidays Around the World – Daruma Vendor
Took a Friendship boat across World Showcase Lagoon
Epcot express bus stop is located near the east restrooms, on the right, as you exit.
Stitch topiary.
Since when is Animal Kingdom pickup out in the charter bus area?