Disneyland Star Wars Construction Check (2/24)
This post has a quick check of the Star Wars preparations at Disneyland taken with my cell phone. For more pictures visit my full picture sets and/or our construction progress section.
A check of the site from the Mickey and Friends parking structure.
A new building rising on the far side of the site, looks to be a backstage support building.
In the foreground the large show building continues to grow.  Beyond it foundation work for another building.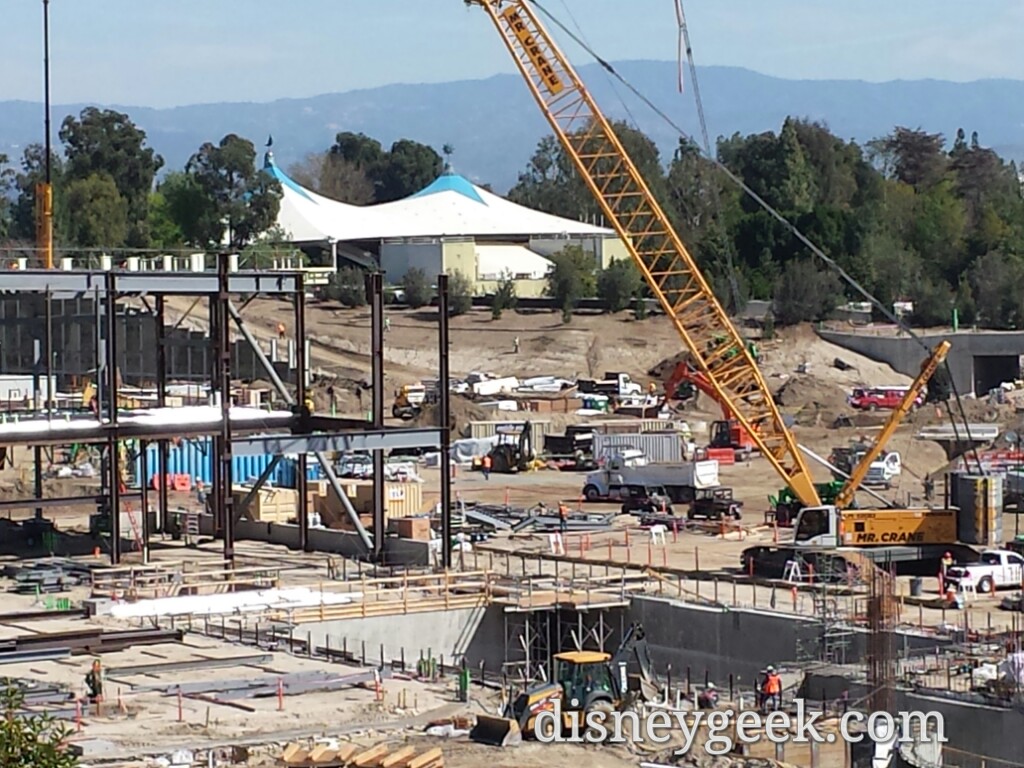 The roof of the marina is being covered with dirt.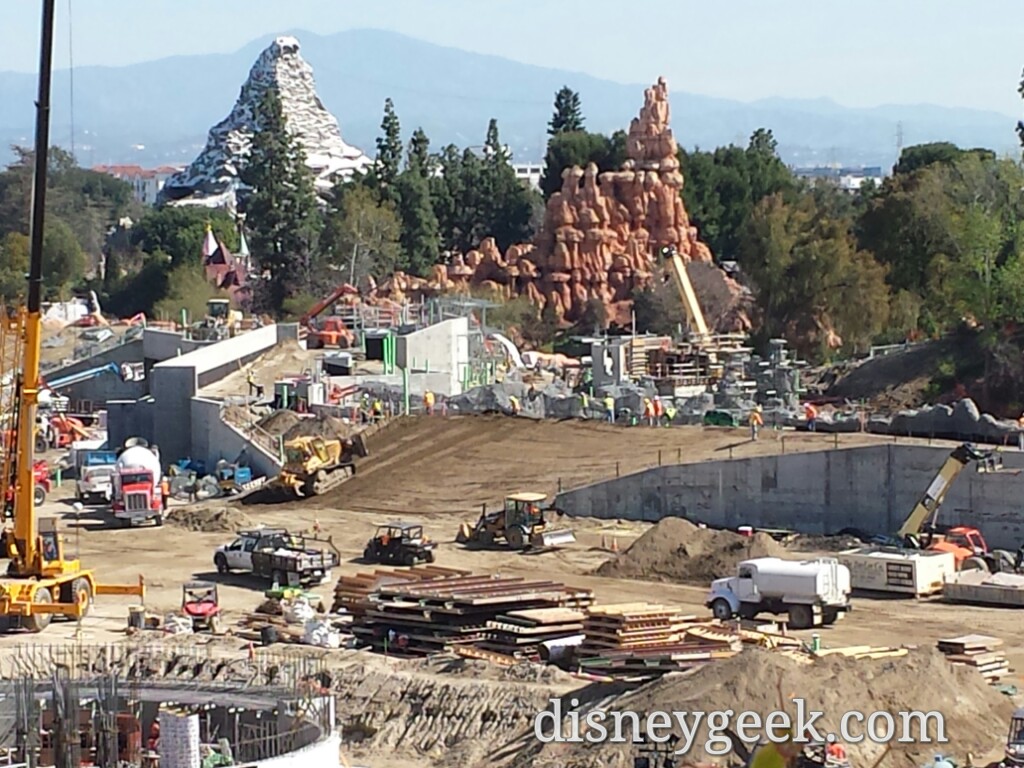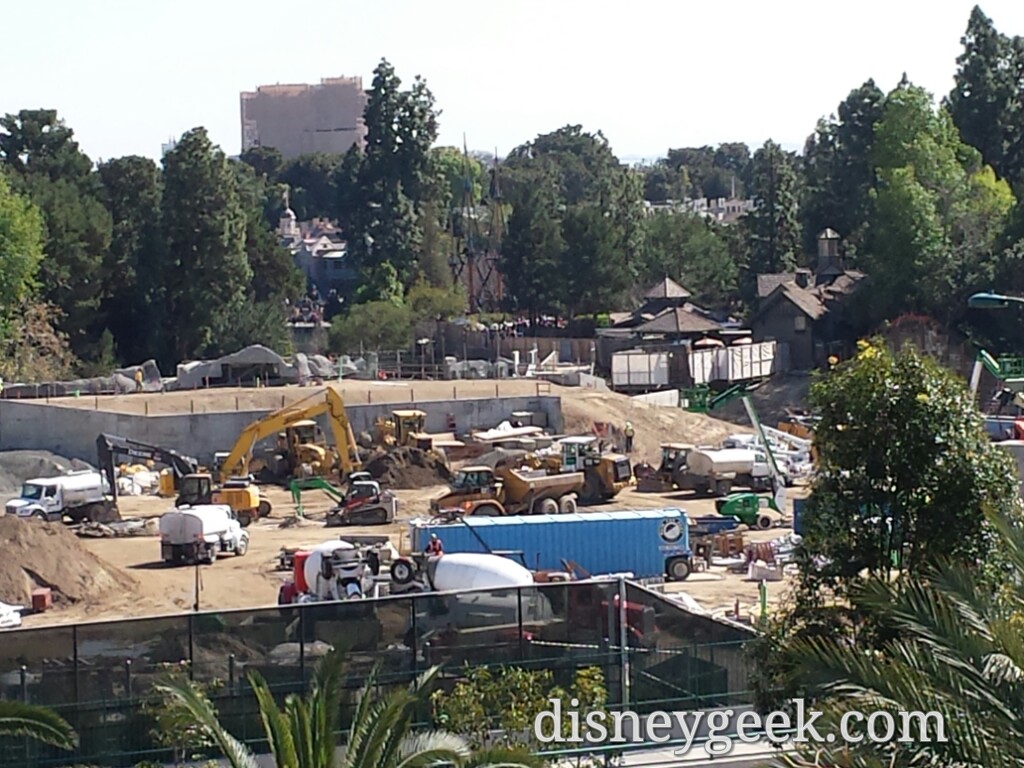 Moving back to the near showbuilding the round room/end.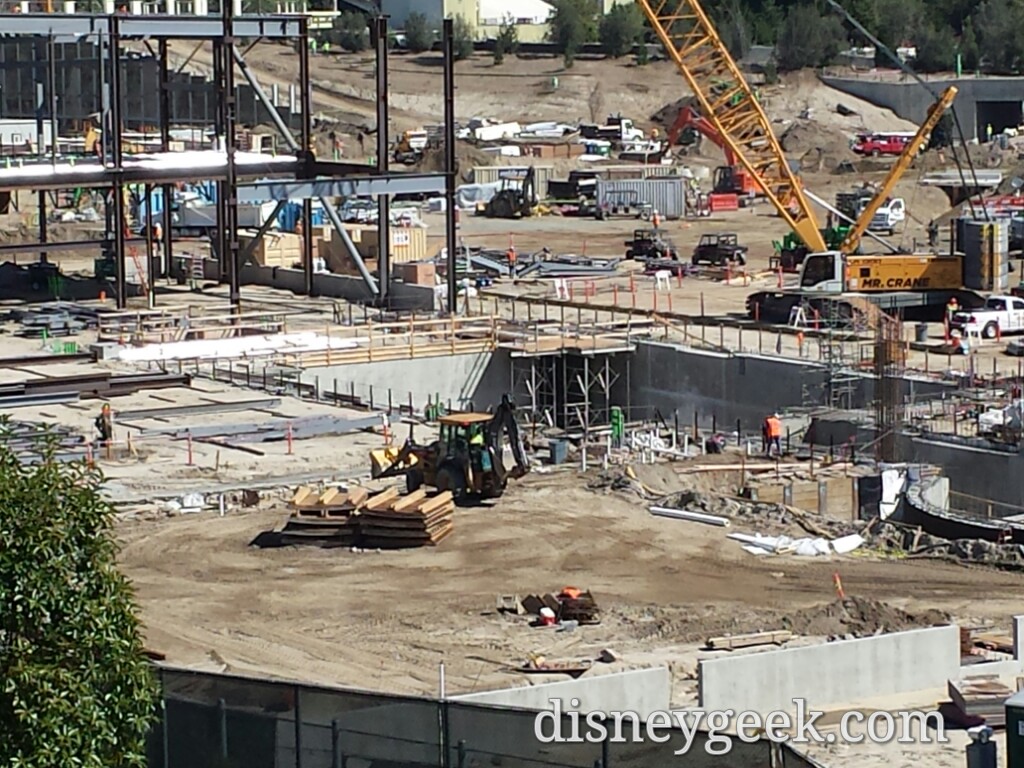 From the end of the Big Thunder Trail
Steel is being put up to support more rocks to the left along the Rivers of America.
Looking up river from New Orleans Square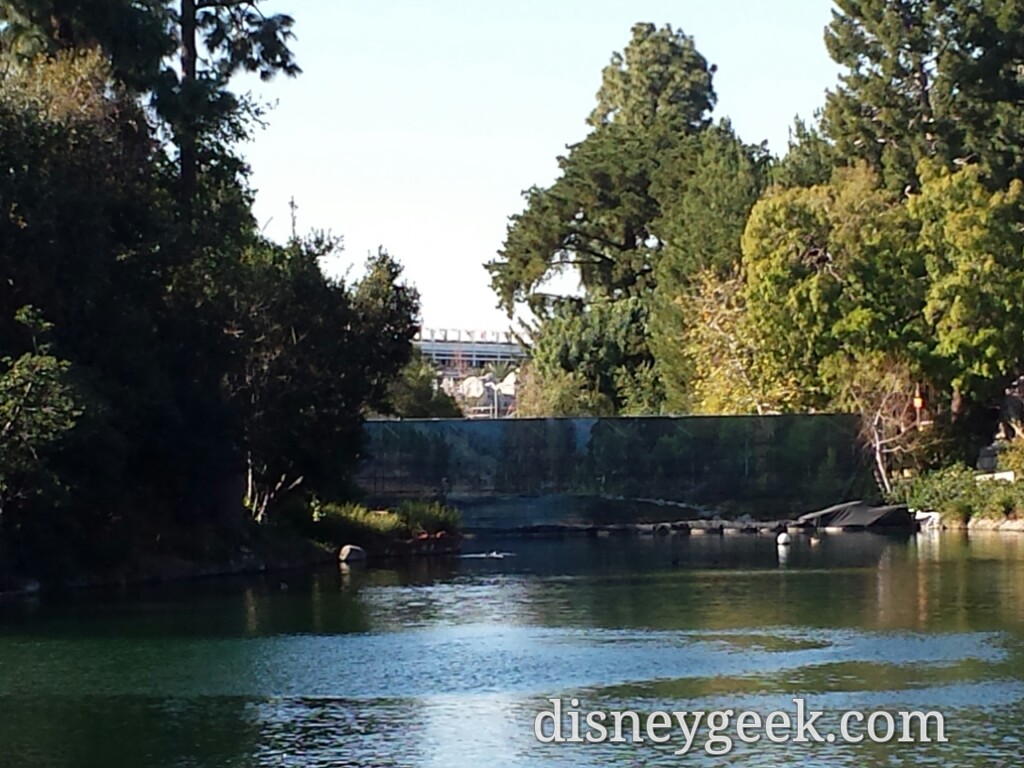 From Critter Country

The concrete riverbed is starting to be poured.
Looking up the new walkway adjacent to the Hungry Bear.
---
Related Links
Star Wars Themed Land Construction Video Playlist: