Disneyland Star Wars Construction Check (4/7)
This post has a quick check of the Star Wars preparations at Disneyland taken with my cell phone. For more pictures visit my full picture sets and/or our construction progress section.
A check of the site from the Mickey and Friends parking structure.
Starting off looking to the far left/north side of the site.  The Backstage building is receiving siding.  In front of it you can just barely make out some of the forms for the foundation work for the second attraction show building.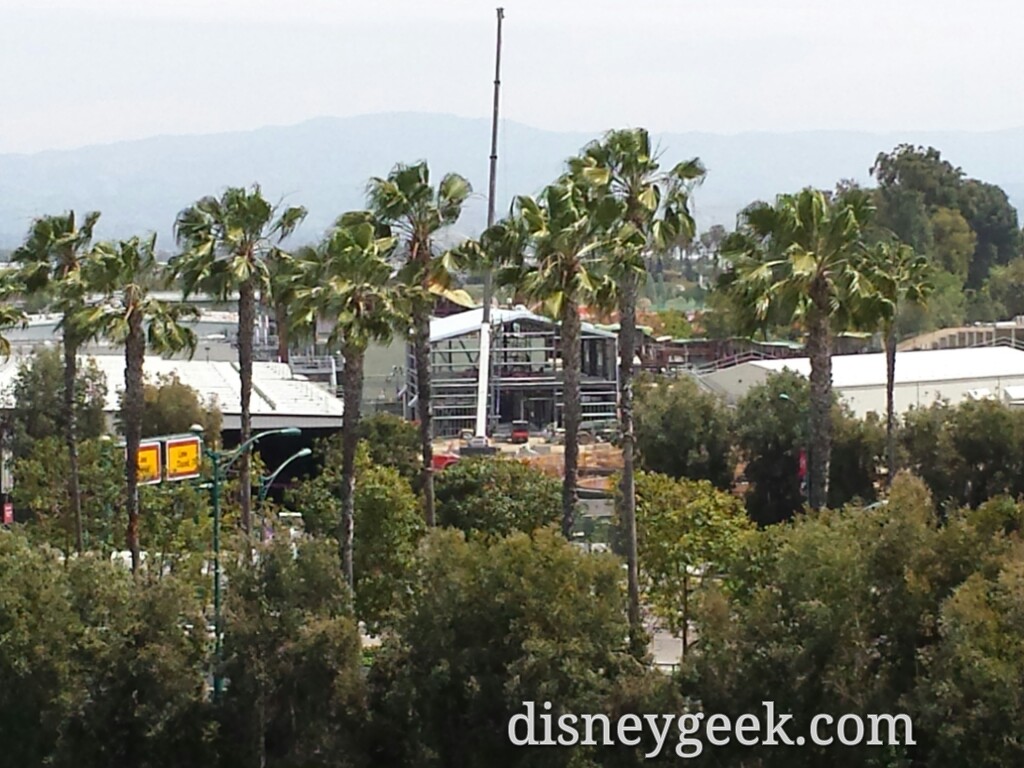 More trees have gone in along the berm.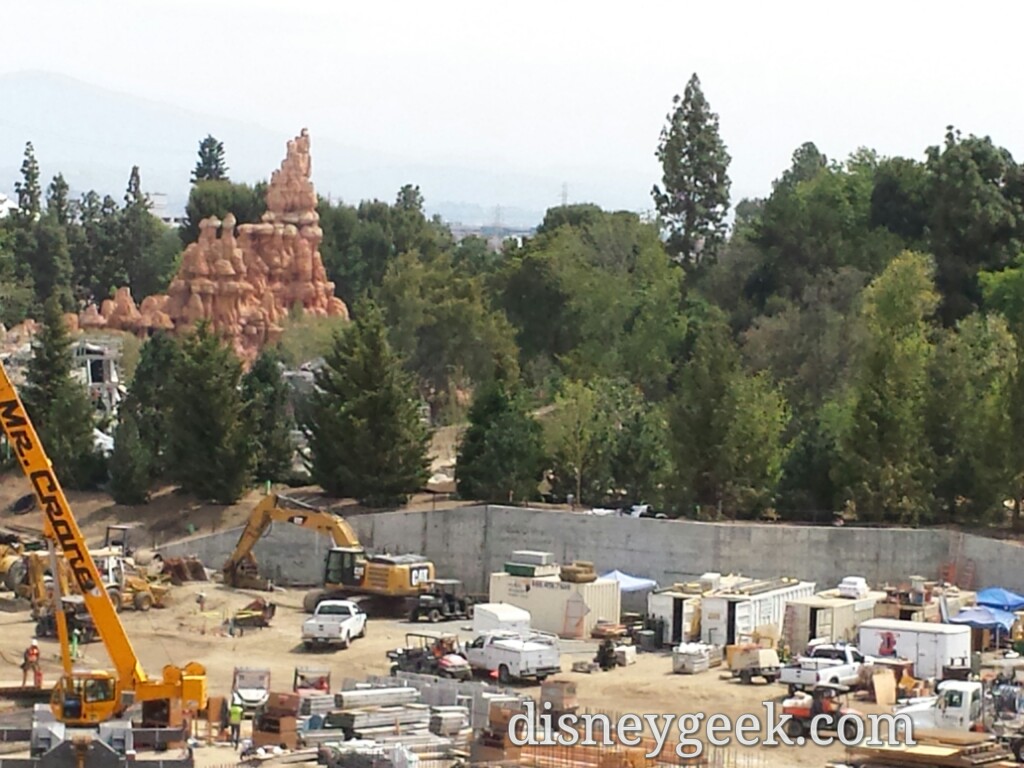 The new bridge in Critter Country spanning the walkway is taking shape.
Walls continue to go up around the circular portion of the attraction building.
Temporary supports for the second floor continue to rise from the basement.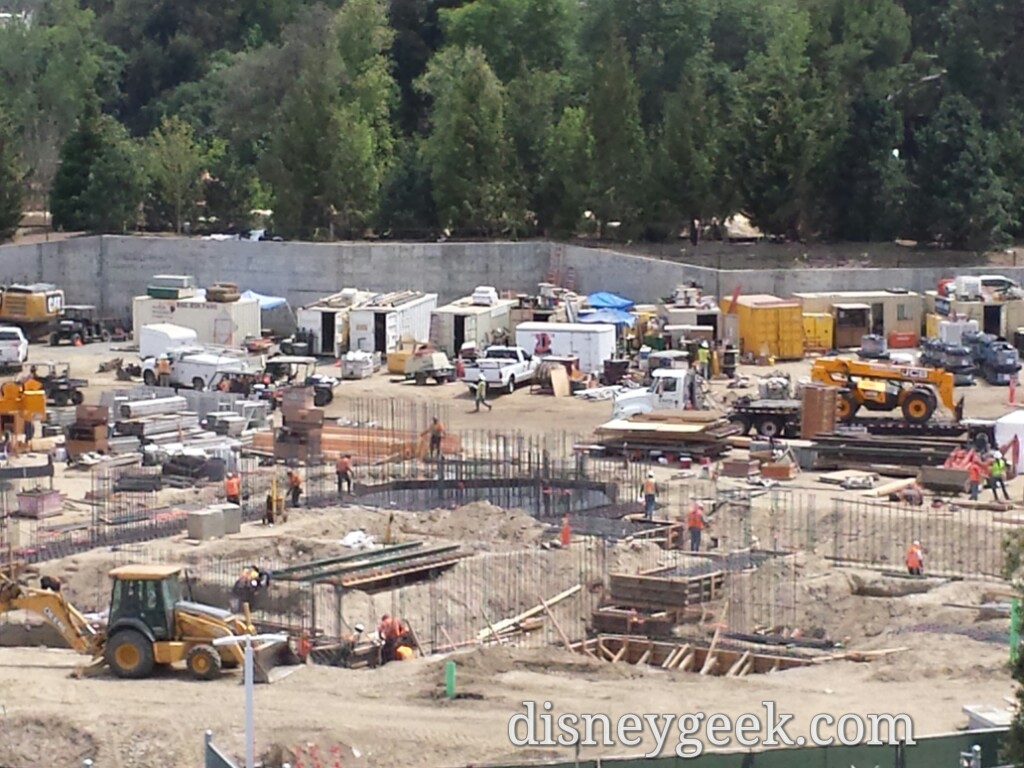 A better look at the new bridge.
A cropped view of the previous image.

From the Big Thunder Trail

Looking up river

From Critter Country
Part of the new walkway has opened to reach the lower level of the Hungry Bear
---
Related Links
Star Wars Themed Land Construction Video Playlist: