Toy Story Midway Mania Now Has FastPass & Parks are linked
Yesterday Toy Story Midway Mania at Disney California Adventure started to offer FastPass.  Distribution is done across the boardwalk.  Note there is no sign with return times here you have to walk to the attraction to see the current distribution time, which seems a bit awkward.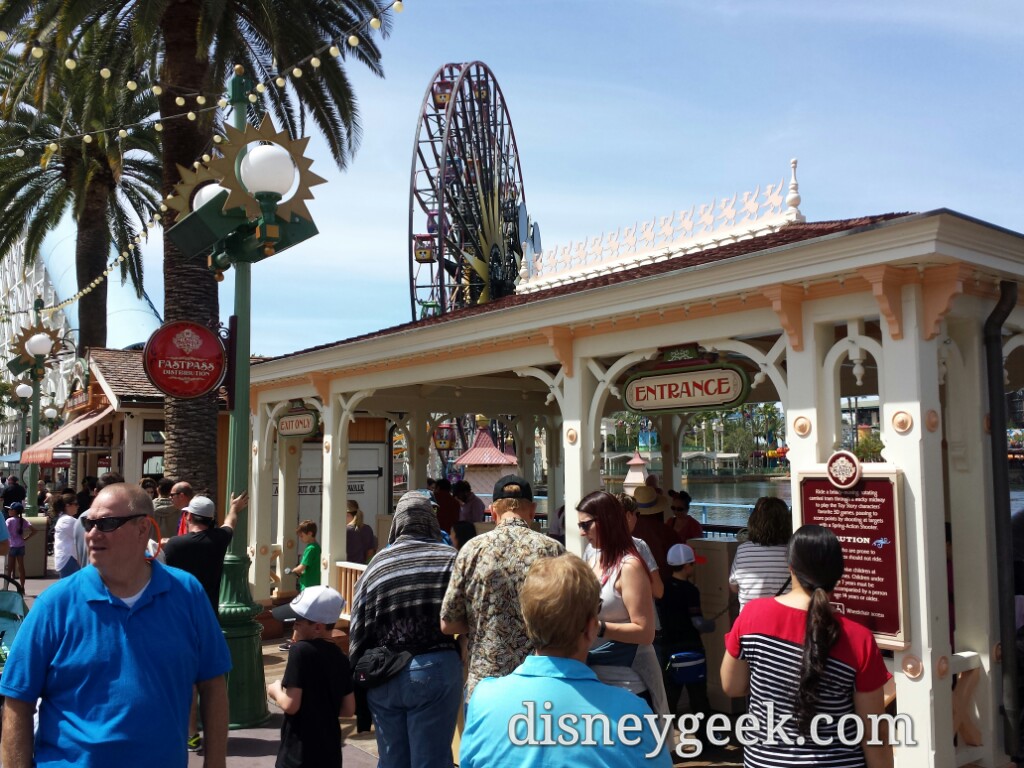 I picked mine up around 2:00pm.  The sign said 45 min standby.  The App said over an hour.
Here is a look at the machine.
The tickets.  Notice the parks are now linked which means you can no longer grab passes at one park and go to other to get another set.
When I returned around 6:00pm to use my FastPass.  It took just over 10 min to board with FastPass for a total time of 18 min from entering queue to exiting the gift shop.  Standby was posted at 90 min but the line looked shorter than this afternoon.  The posted wait this afternoon seemed under and this seemed over.