Tinker Bell 1/2 Marathon is this Weekend – A quick look around the Expo
This weekend is the Tinker Bell 1/2 Marathon at the Disneyland Resort.
The finish line for the 5k that was this morning.
The Disneyland Hotel hosted the race expo as usual
Pandora, the jewelry not Avatar, is the race sponsor and had a large presence.
Some of the medals for the weekend.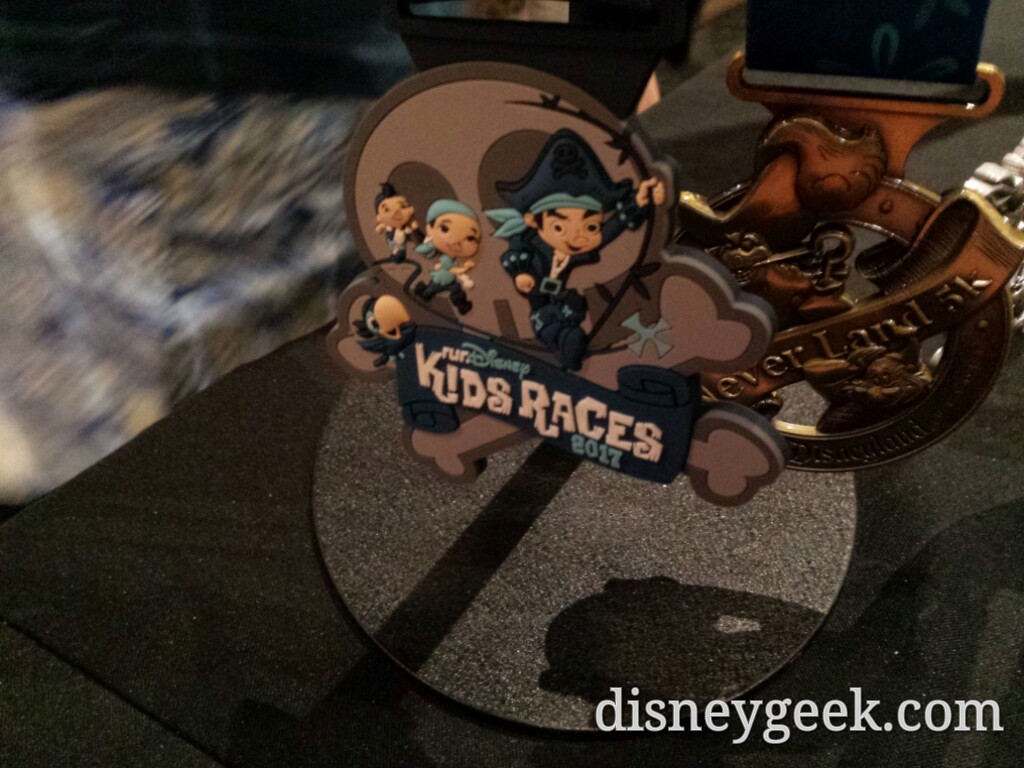 The pace car.
Attraction inspired shoes, no new ones, same as last race.