Disneyland Railroad Pictures & Video from 8/4
The Disneyland Railroad status board in the Main Street USA Station has been updated with the new train route.  Note there were four trains on the tracks when  I took this picture.  Shortly after this the railroad closed due to an issue though.
Later in the day I boarded in New Orleans Square Station (after a 35 minute wait).  I did the grand circle tour then continued on to Toontown Station.  Here are some video clips of the trip:
A second camera view of this last portion of the trip:
A selection of cell phone pictures from a trip aboard the Disneyland Railroad.

Passing through the Big Thunder Trail area.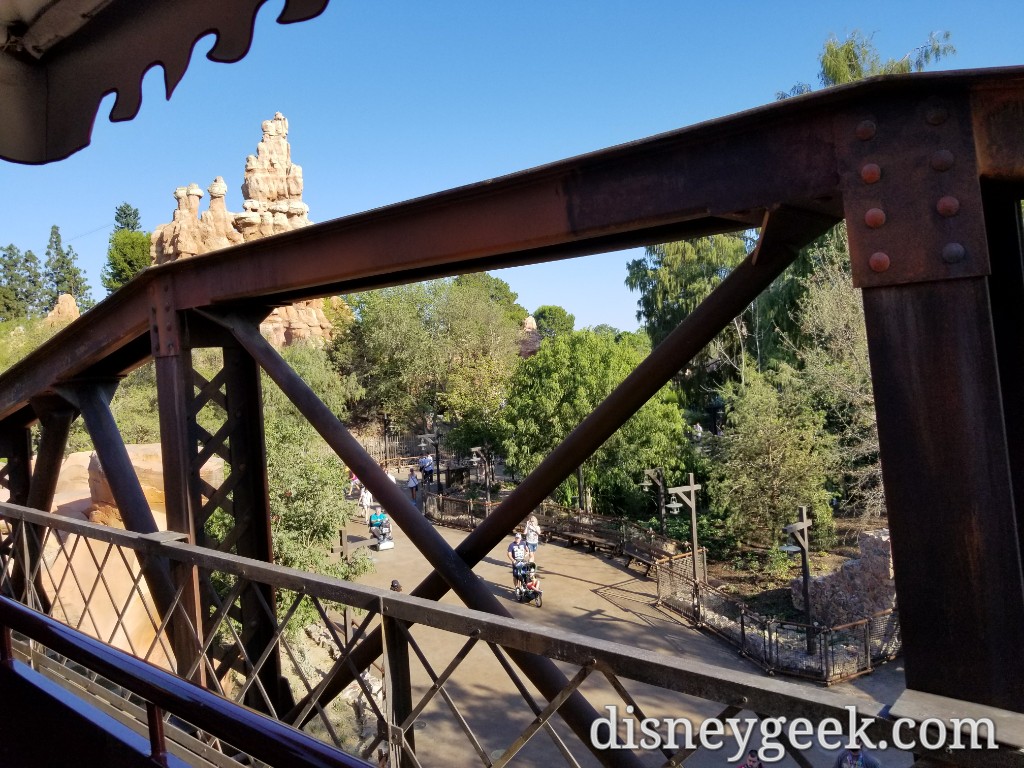 Matterhorn in the distance

Entering the new Toontown tunnel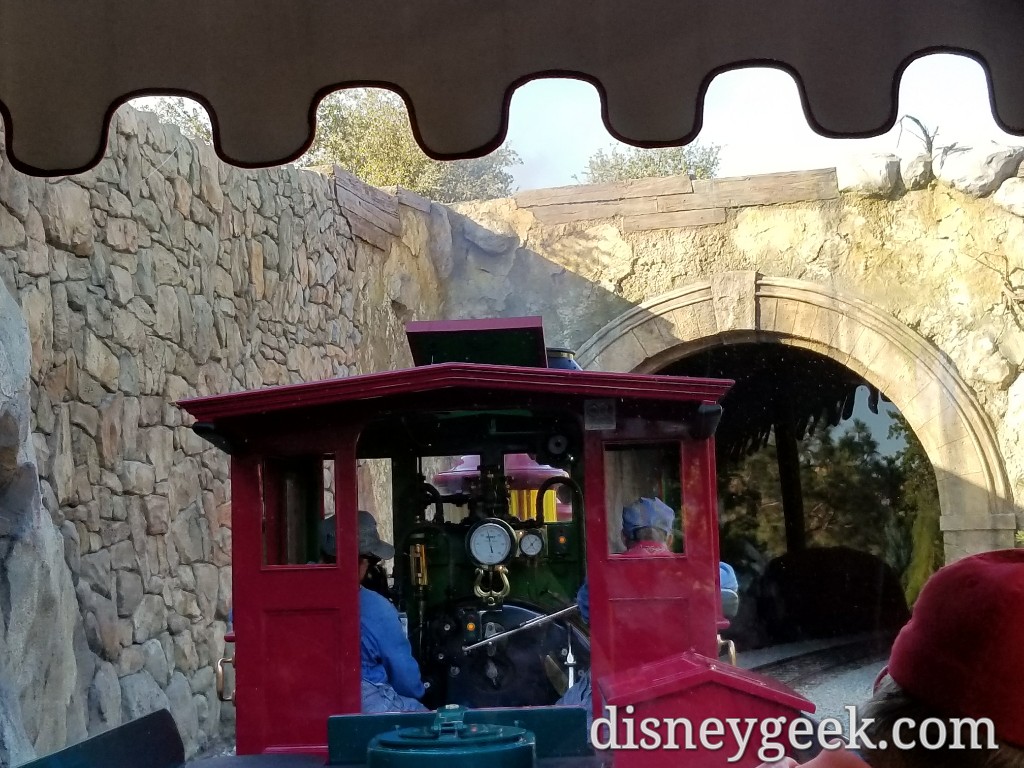 Taking on fuel in Tomorrowland