WDW Day 4 – Evening at Epcot
I spent the evening in Epcot World Showcase and at the Boardwalk Resort. Here are some cell phone pictures.  The lawn was being set up for movie night at the Boardwalk as I left for Epcot.
Grabbed some dinner in France.
The 6:45pm Candlelight, tonight Jodi Benson is the narrator.
The American Adventure building.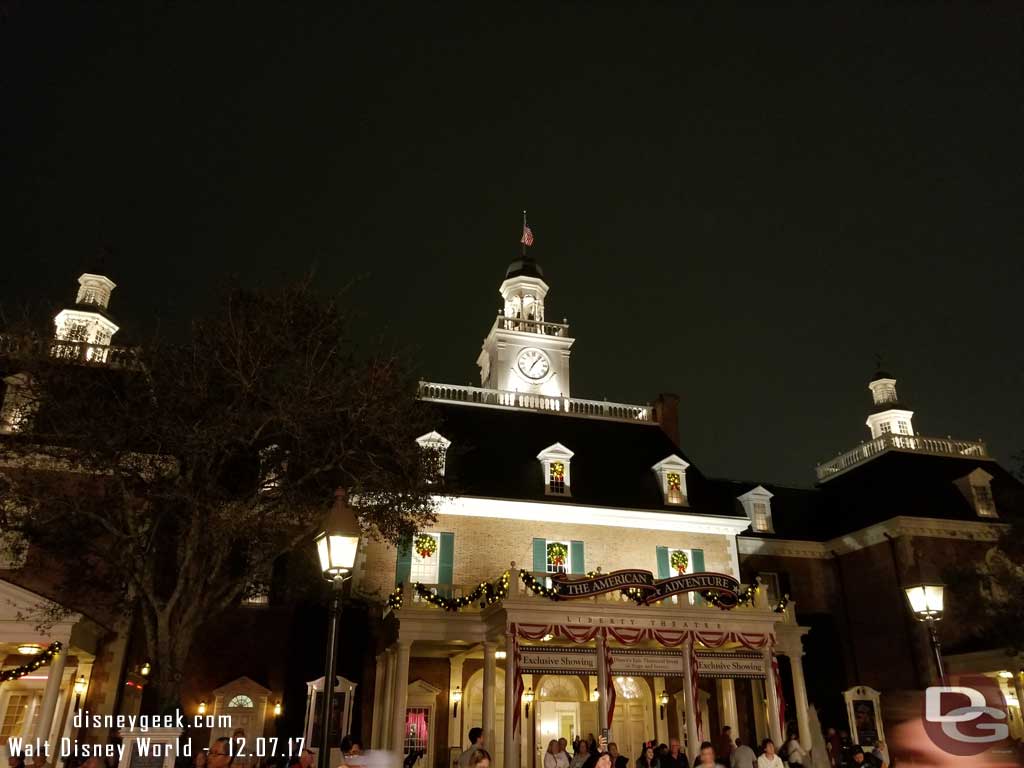 Mostly Kosher performing this year at Epcot.
Not a lot of takers for Star Wars tonight.
Jingle Bam from our balcony.
Back to Epcot for Illuminations
The Holiday Tag is always impressive.
---
For more pictures from this trip visit my 2017 Walt Disney World Trip Summary Page for links.