Disneyland Star Wars: Galaxy's Edge Construction Pictures (4/27)
This post has a quick check of the Star Wars: Galaxy's Edge work at Disneyland taken with my cell phone. For more pictures visit my full picture sets and/or our construction progress section. To help put this work into perspective here is the Star Wars: Galaxy's Edge Model @ D23 Expo 2017 (Pictures & Video)
A video overview from the Mickey and Friends Parking Structure:
A first look from the 4th level of the parking structure.  Since my last visit some decorative elements have been added to the side of the buildings and more rock work is visible.
A closer look toward the Millennium Falcon show building.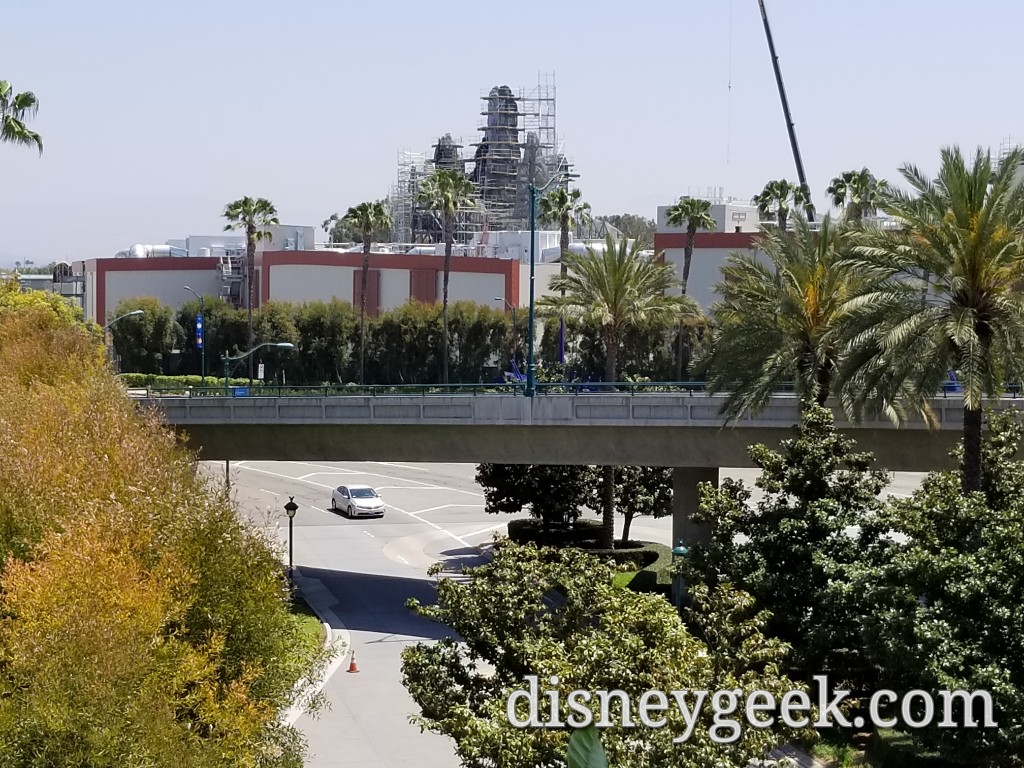 A look across the site starting on the left/north side with the Millennium Falcon show building.  The exterior trim looks complete now.  The side access is still open as they continue to load the ride system into the building.
The top of the structure in the village has scaffolding around it now.
More wire mesh and rock formations.
The steel continues to grow, but at a relatively slower pace than before.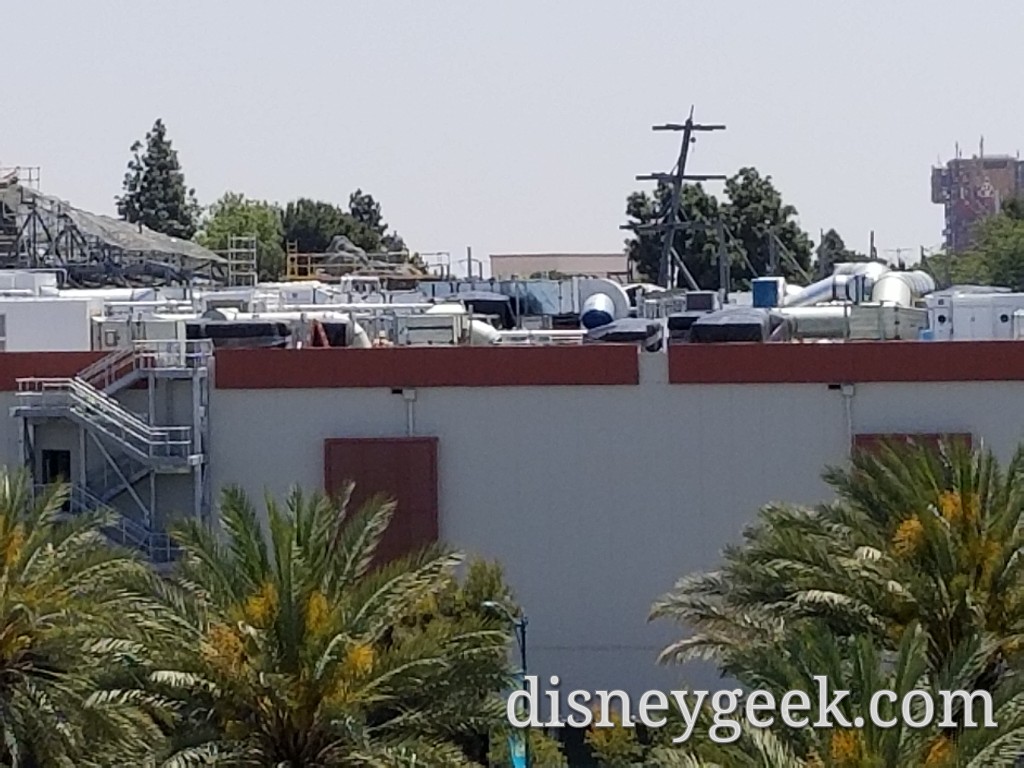 On the tunnel/berm toward Critter Country a forest has been planted.  It has taken away more of our view of the work, but on the positive side from in the park it has also reduced the view of the parking structure.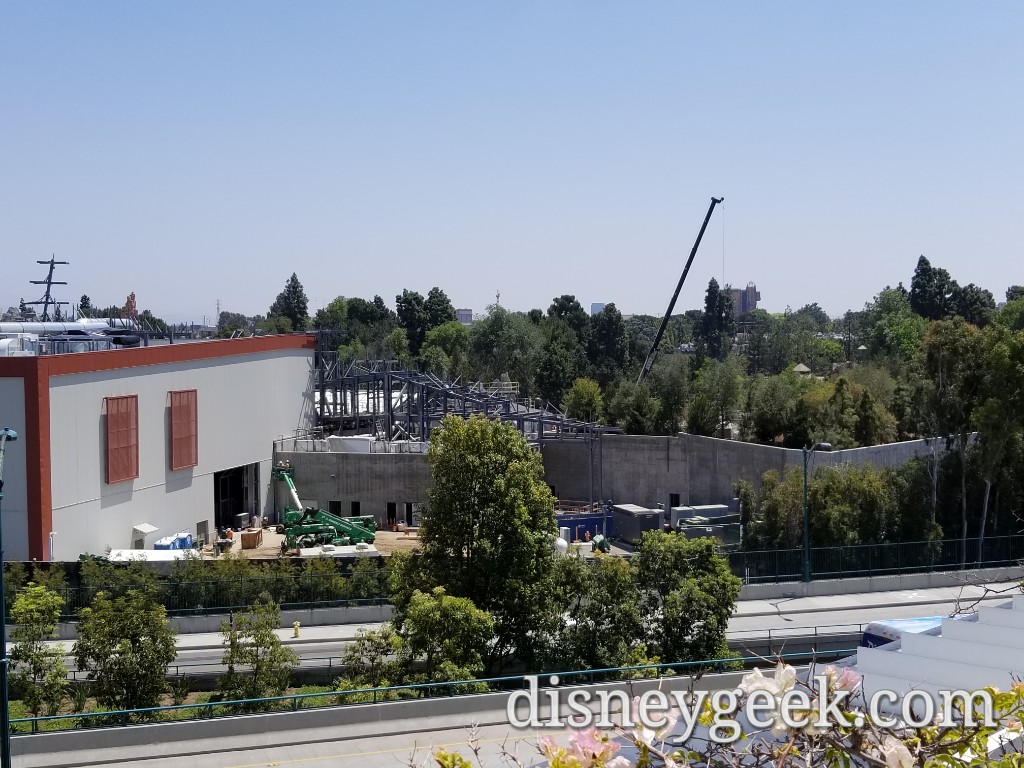 A closer look at the new forest (new being new to me, it was planted sometime in the last three weeks).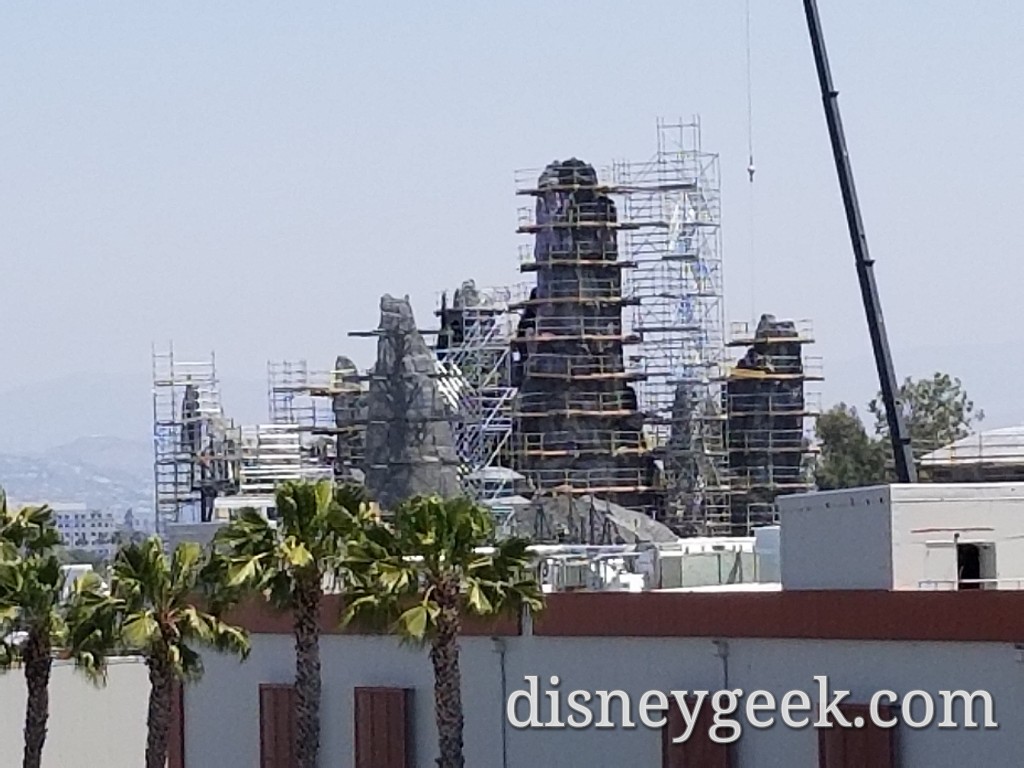 Moving into the park the view from the Mark Twain.  The trees on the back berm really help to complete the look.  You can still make out the top of the parking structure from the upper deck but a majority is now hid and once the trees grow the rest hopefully will be.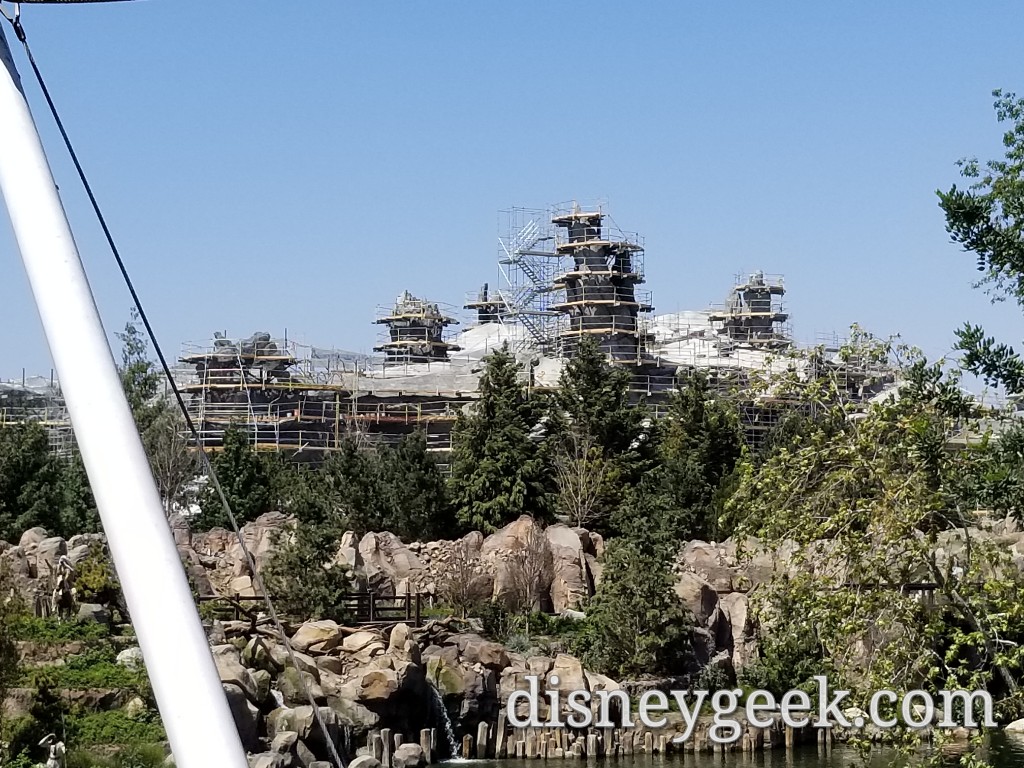 A new structure on one of the bluffs is now visible from in the park.
Now the view from the  Miss Daisy in Toon Town.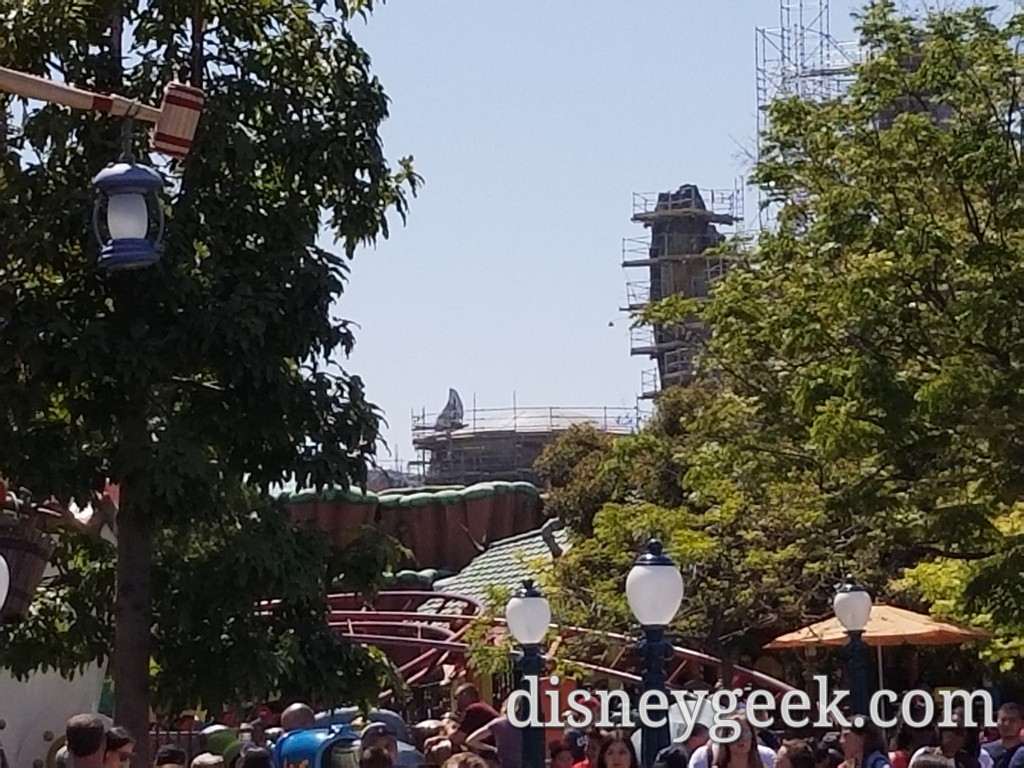 ---
Related Links
Star Wars Themed Land Construction Video Playlist: