Disneyland New Parking Structure Construction Pictures (4/27)
A new parking structure is being built on the former Pinocchio Parking lot adjacent to the Mickey and Friends Parking Structure with a projected opening in 2019. For more pictures be sure to visit our full Disneyland Picture Set. For pictures of this project from past weeks be sure to visit the Disneyland Construction Progress Section
First up an overview of the project.  Everything looks cleared now and they are still grading the area closest the tram stop.
A closer look starting on the  left and working right.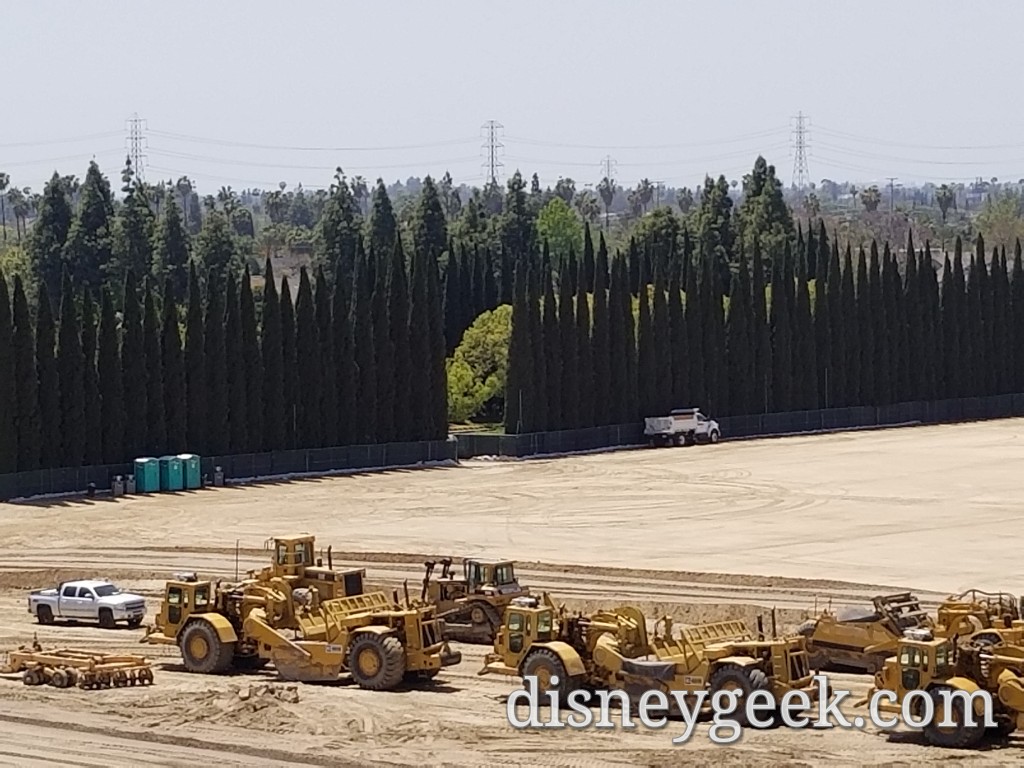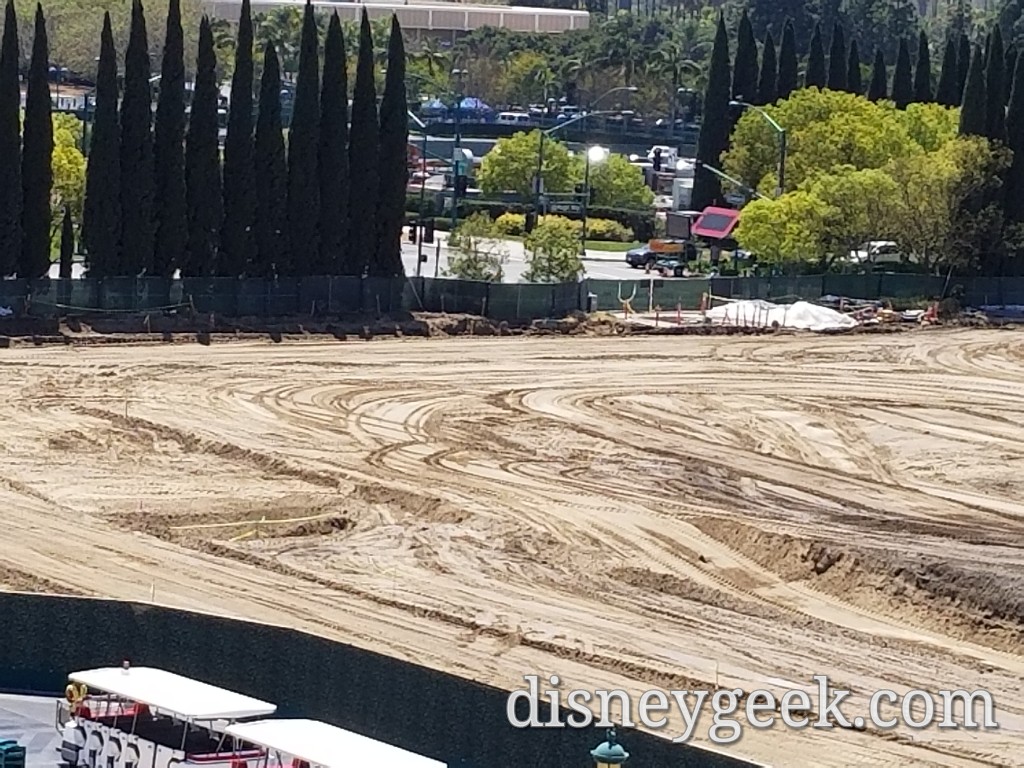 It was quiet this afternoon with only a couple of trucks in motion.
The far portion of the project has markers up and looks like they are getting ready to start building.
A closer look at the survey markers.
A team working close to the Mickey and Friends parking structure.
For more pictures be sure to visit our full Disneyland Picture Set Here are all my in park posts from Friday afternoon.