Disneyland New Parking Structure Construction Pictures (6/08)
A new parking structure is being built on the former Pinocchio Parking lot adjacent to the Mickey and Friends Parking Structure with a projected opening in 2019. For more pictures be sure to visit our full Disneyland Picture Set. For pictures of this project from past weeks be sure to visit the Disneyland Construction Progress Section
I was directed into a spot on the far end of the garage so I started off looking at the work on that side, nearest Walnut Street.  Looks like the utility work is wrapping up.  Support columns are starting to rise throughout the site.
A closer look.
Panning left.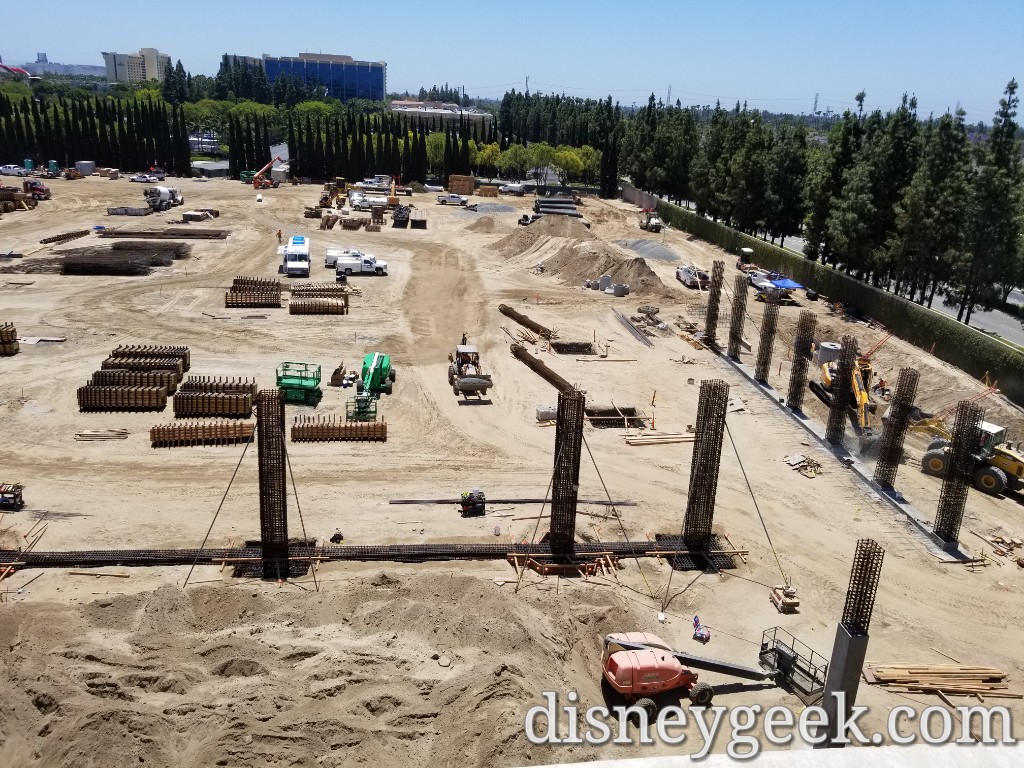 Appears to be a ramp taking shape.  Wonder if this is an entrance or exit ramp.
A look from closer to the elevators.
Drilling holes for support columns closer to the tram stop today.
A look as I ride down the escalator.
---
For more pictures be sure to visit our full Disneyland Picture Set Here are all my in park posts from Friday afternoon.
Here are videos from previous trips: