"Maleficent: Mistress of Evil": Maggie's Review
Five years after the success of 2014's "Maleficent," Disney will release a follow up on Friday, October 18. "Maleficent: Mistress of Evil" returns to the story of Aurora and her slightly wicked god mother Maleficent. The film finds familiar characters facing new challenges, and introduces a host of new characters to join them along the way.
In "Maleficent: Mistress of Evil," the audience finds Aurora (Elle Fanning) anticipating her marriage to Prince Phillip (Harris Dickinson). Despite her initial reluctance, Maleficent (Angelina Jolie) makes an effort to support the union and to bond with the royals of the human kingdom. The joining of the human world and the Moors encounters conflict from the scheming of Michelle Pfeiffer's Queen Ingris and the uprising of an exiled group of fae.
Overall, the film is a fair follow up to the unique 2014 film. "Maleficent" did an excellent job of weaving empathy and humanity through a familiar fairy tale, carrying a nuanced allegory of the aftermath of assault. This film aims for a more broad message about family, acceptance and the concept of normalcy, but falls short of anything as engaging as its predecessor.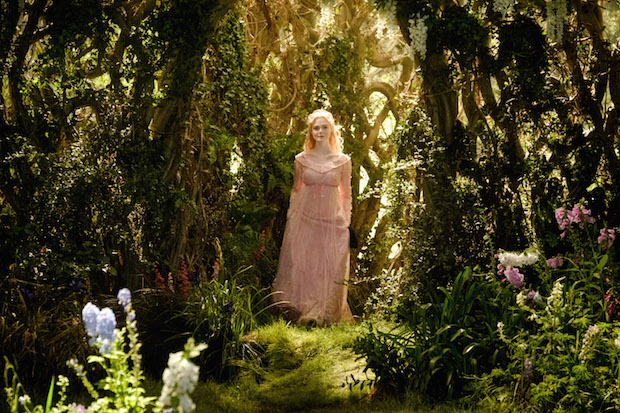 Nevertheless, the film is entertaining and is a perfectly palatable princess movie. The films costumes are incredible and the spread of the castle are a rich landscape for the scenes set there. Aurora paints a picture of a princess balanced between classic fairy tale femininity and modern agency. She wears beautiful dresses and elaborate hairstyles, but also makes her own decisions. Her conviction in harmony is contrasted to Michelle Pfeiffer's paranoid Queen Ingris, whose terror of difference makes her in turns cold and manic.
In contrast to the flushed out, if archetypal, roles of Aurora and Ingris, the movie's namesake is not given so round of a journey. Maleficent is portrayed at turns as a stiff, domineering mother and a weak girl. The film attempts to replicate the vulnerability of trauma portrayed in the first film, but falls short of achieving the same effect. This is partly due to what "Maleficent: Mistress of Evil" seems to have in sort supply: Maleficent. She is generally discussed more than she is present, leaving the impression that Jolie could not commit to more than a few days on set. This means that while 2014's "Maleficent" took the unique perspective of the villain, it's sequel came full circle to be a movie mostly about Sleeping Beauty, one that has already been made several times over.
The CGI of "Maleficent: Mistress of Evil" has a lot of ups and downs. The film relies heavily on sweeping CGI landscapes and characters. While the digital enhancements to Maleficent and others are smooth and well executed, many of the creatures of the Moors and the landscapes themselves look cartoonish and oversaturated. However, these missteps are made up for with some truly innovative visual effects during the movies climactic final battle scene.
Though it does not reach the peaks set by "Maleficent" in 2014, "Mistress of Evil" manages to carry forward some of the best elements of its predecessor without reading as a flat out retread. The film is out just in time for Halloween, and is a worthwhile watch for those looking to get in the spirit, or gain some inspiration for a great costume.