LEGO Disney Train and Station Set
I have always enjoyed building with LEGO and when the LEGO Disney Train and Station set (#71044) was announced I was curious.  It is a large set with 2925 pieces aimed at ages 12+.  The retail price is $330.  For this you get the motorized train, a passenger car and the caboose/Lilly Belle inspired car, the station and some track.  I saw it at LEGO store in Downtown Disney and it was a nice set with some fun elements but I was on the fence about adding it to my collection.  The set went on sale for Black Friday which pushed me to buy it, so I ordered myself one.  It was back ordered and showed up after my WDW so I did not have time to work on it until the last several days.   I found time along with my assistant (3 year old nephew) to assemble the train and station.  Below is a video of the finished model and then a series of pictures looking at the construction process and some of the details of the set.
Let's start off with the final product. Here are some video clips of the train in action.  The sound you hear is all from the app for this set.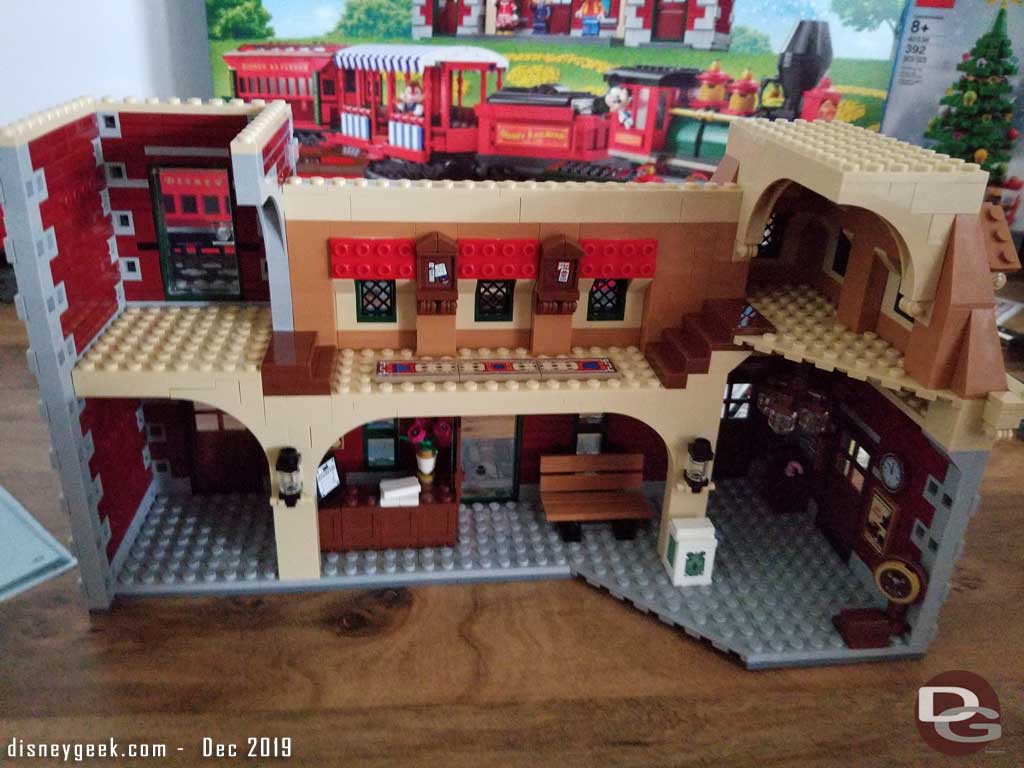 ---
*This post contains affiliate links, as an Amazon Associate the site earns from qualifying purchases.