Candlelight Processional @ Disneyland & Epcot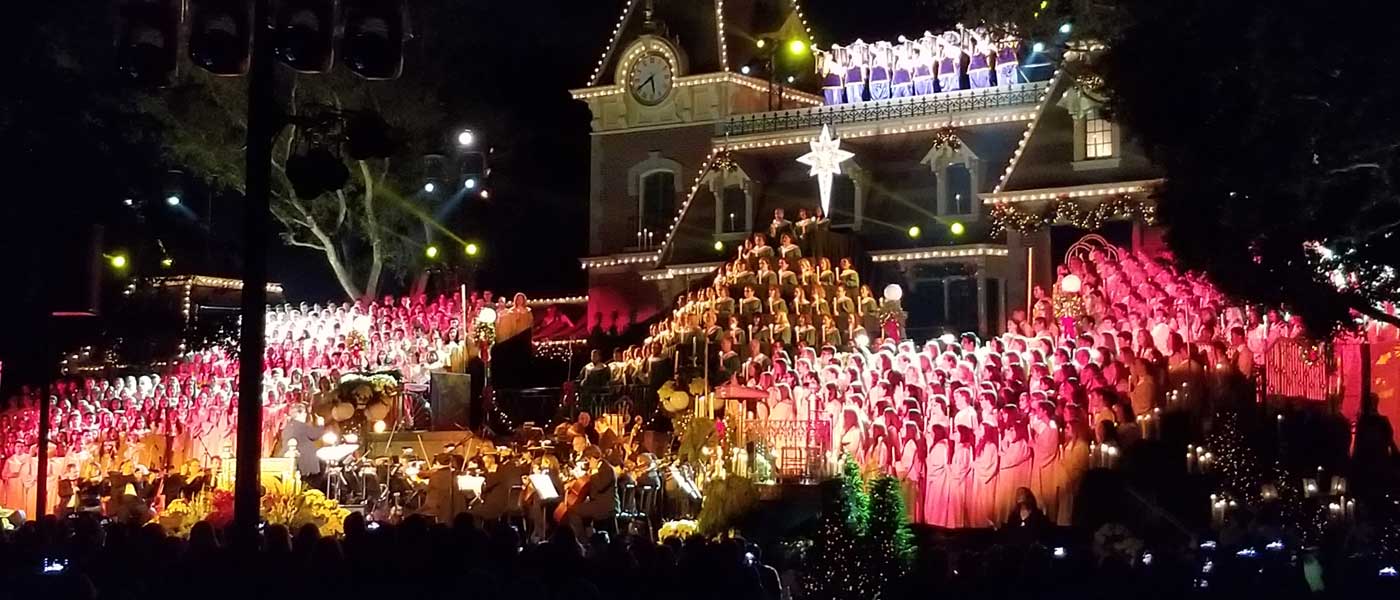 The Candlelight Processional at Disneyland dates back to the parks early years in a couple different forms and at Walt Disney World since the Magic Kingdom's opening.  I have been lucky enough to enjoy this tradition almost every year since the mid 80s, several years at both Disneyland and Walt Disney World.   Unfortunately this year there will be no performances with Disneyland closed and the show suspended at Epcot due to the virus.  So we are all left to enjoy prior shows virtually this year.
Disney Parks Blog posted a replay of a 2019 Candlelight with Neil Patrick Harris as the guest narrator.  The video includes a new introduction by Becky Cline from the Walt Disney Archive then a recording of the full ceremony.  If you would like to learn more about the Candlelight there is a chapter in the book – Holiday Magic at the Disney Parks that was released earlier this year and it features the history of the tradition and pictures from the archives.
My Picture Sets that include Candlelight:
Geek's Blog Posts:
My Candlelight Video Clips: