Pictures: Downtown Disney West End Construction (9/15/23)
A check of the Downtown Disney construction project on the West End. A new building and park will take the place of the former AMC building. Here is a look at the project from the Monorail and ground level.
Starting off on ground level where the walls have shifted as the repaving project continues and you can see more of the buildings taking shape over the walls.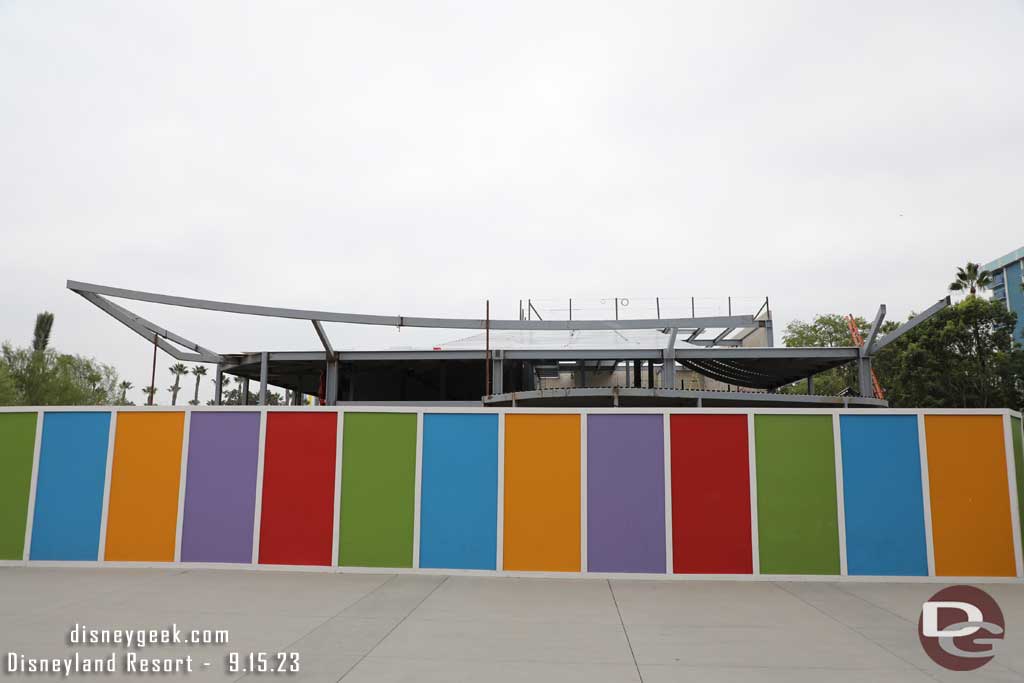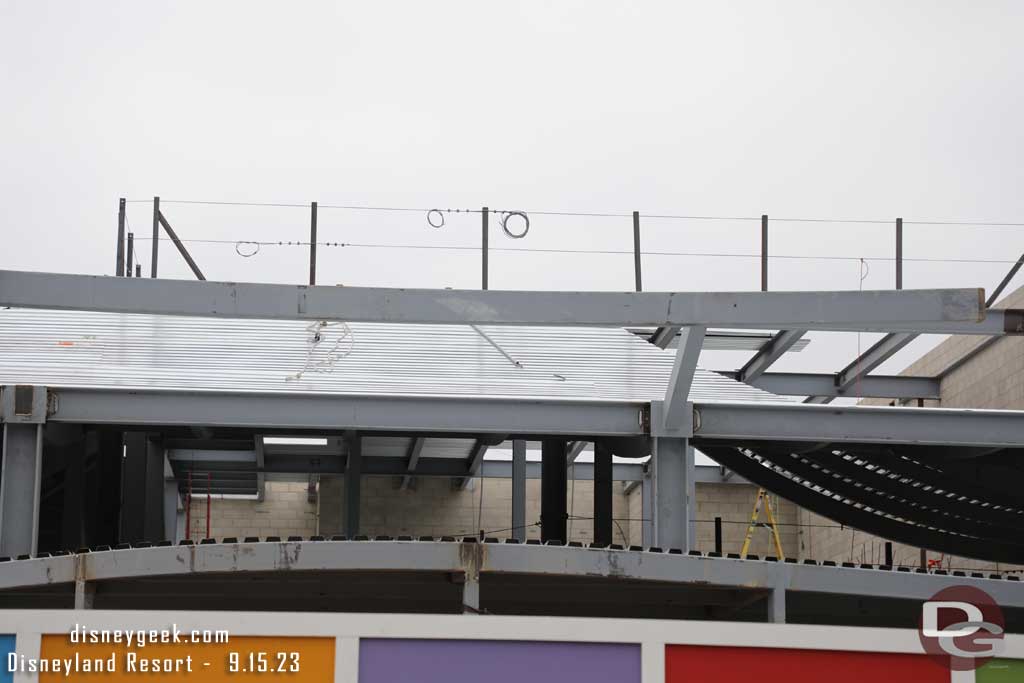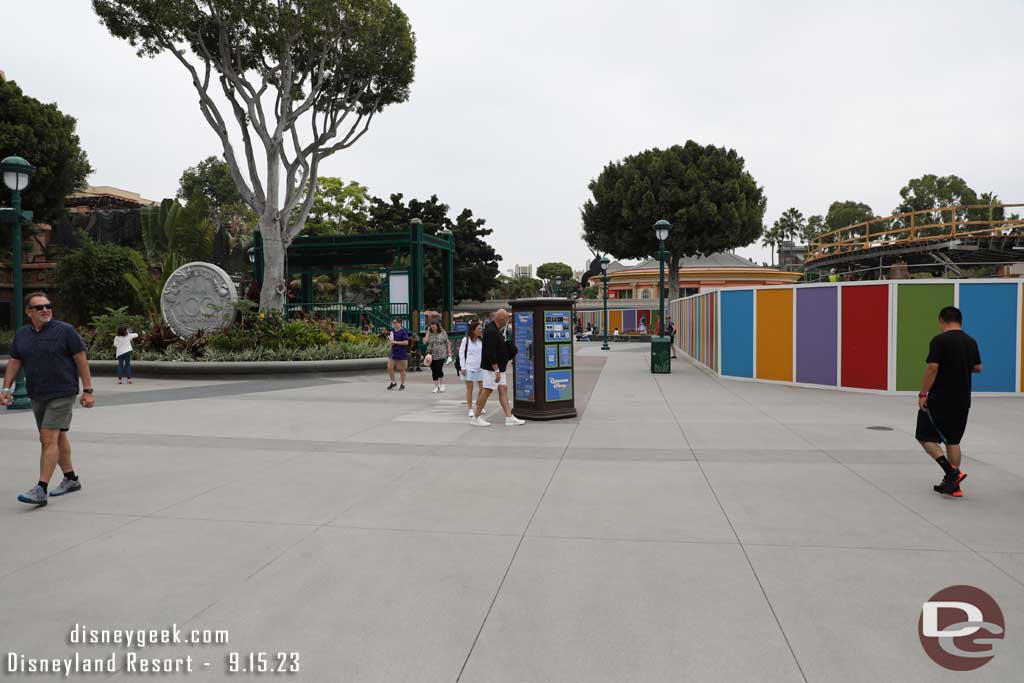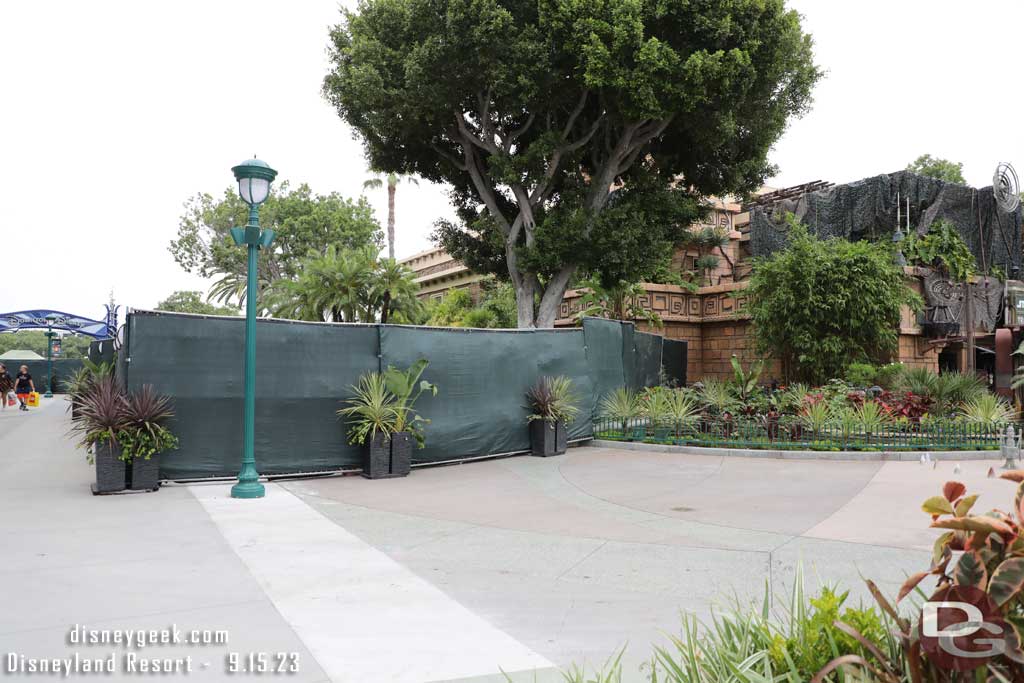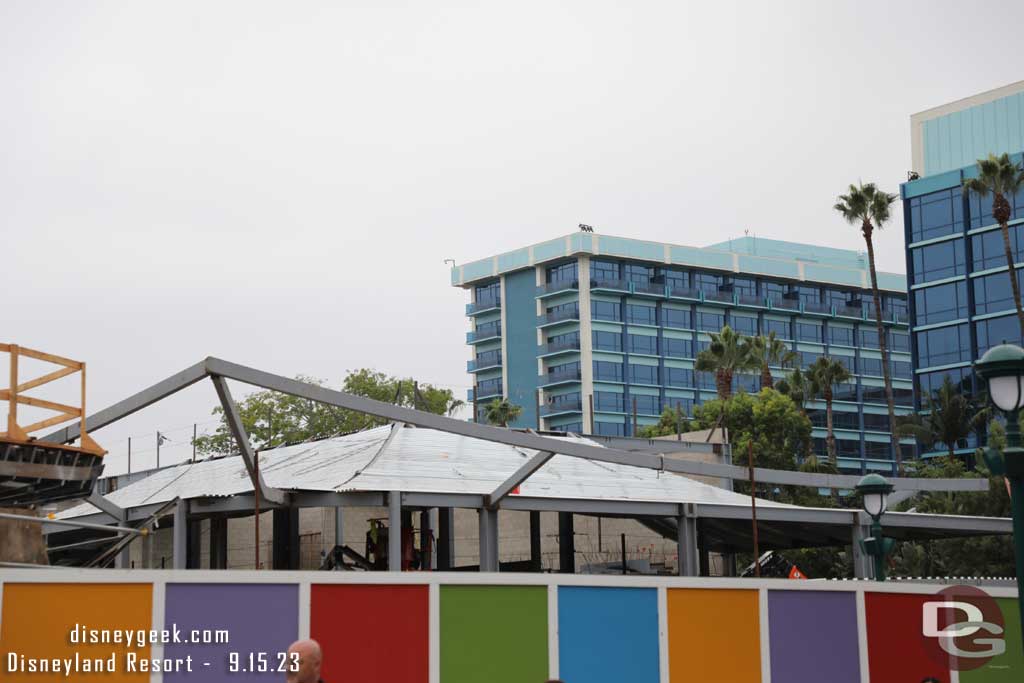 Shifting to the Monorail now for a look over the walls.

For pictures from previous visits check out our Disneyland Construction Progress section.
For more pictures from this visit check out my full Disneyland Picture Set
Here is the original announcement of the reimagining project
---
Related posts from Friday September 15, 2023 @ Disneyland Resort: