Disneyland Star Wars construction check (5/27)
This post has a quick check of the Star Wars preparations at Disneyland taken with my cell phone. For more pictures visit my full picture sets and/or our construction  progress section.
A check of the site from the Mickey and Friends parking structure. A video overview of the site before the pictures:
Looking across the site from left to right
Noticed the skyway building is still standing.
A path is leveled in the middle could this be the start of one of the entrances?
Looks like the new river path is taking shape.
The berm is gone and backstage is still being cleared.
Another look at the path in the middle.
Looking toward Critter Country
A closer look toward the Hungry Bear
From the Big Thunder Trail


A look across the site from right to left.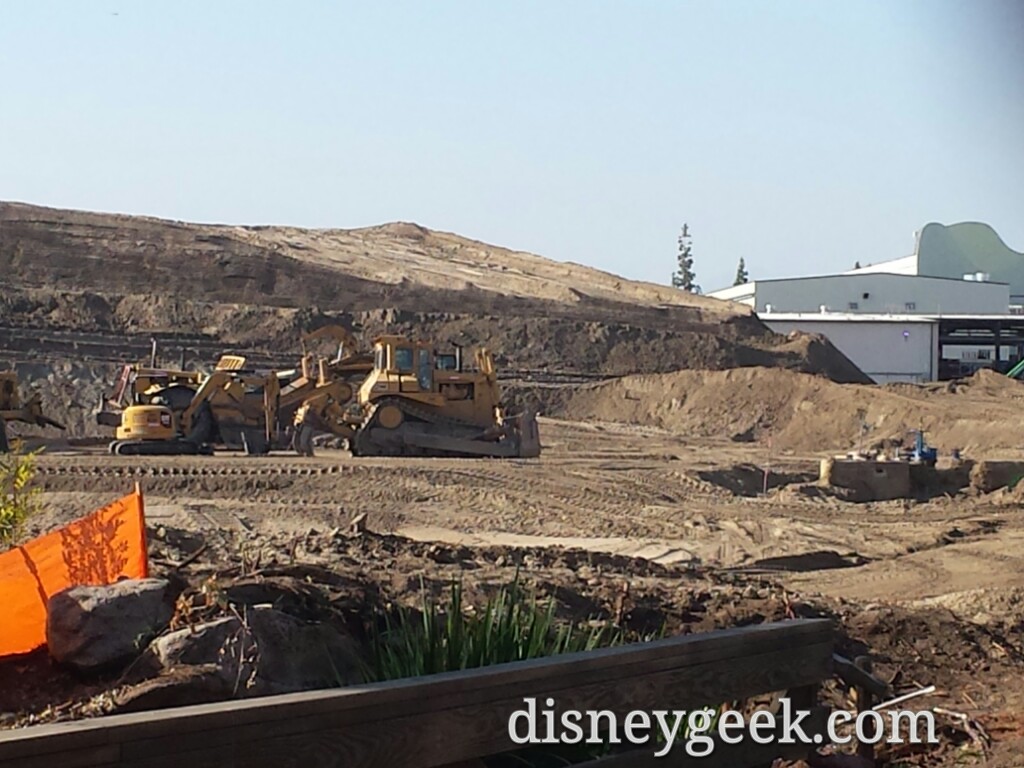 The view from the walk way to Critter Country, taken near the queue for Splash Mountain


From near the canoe docks.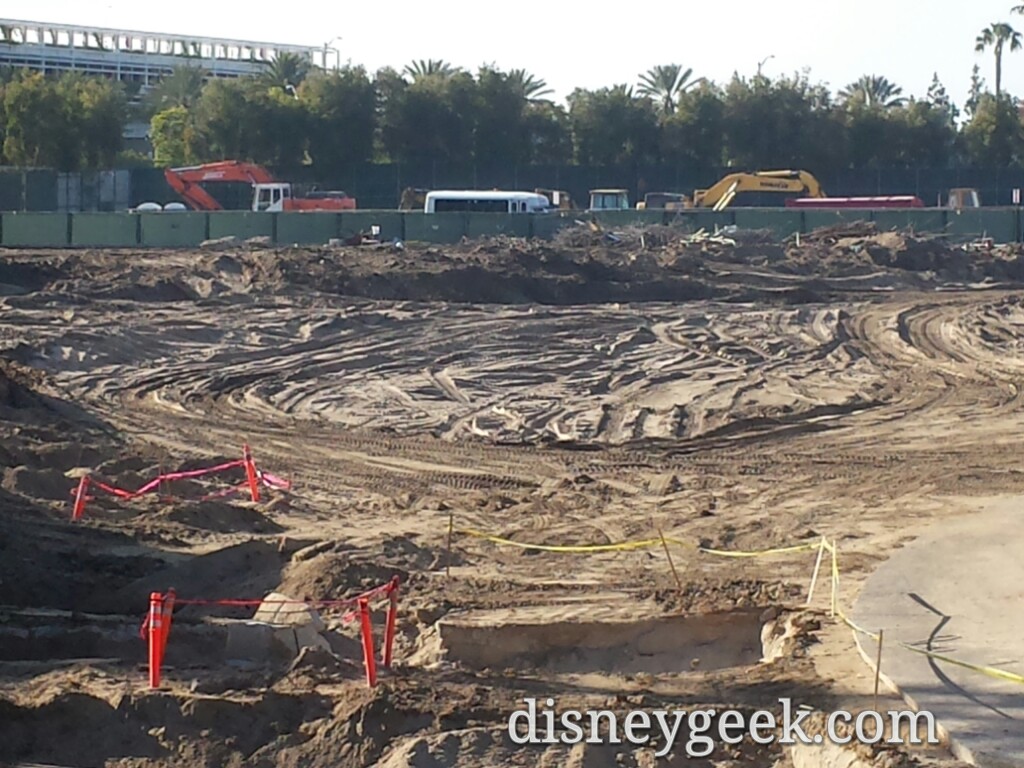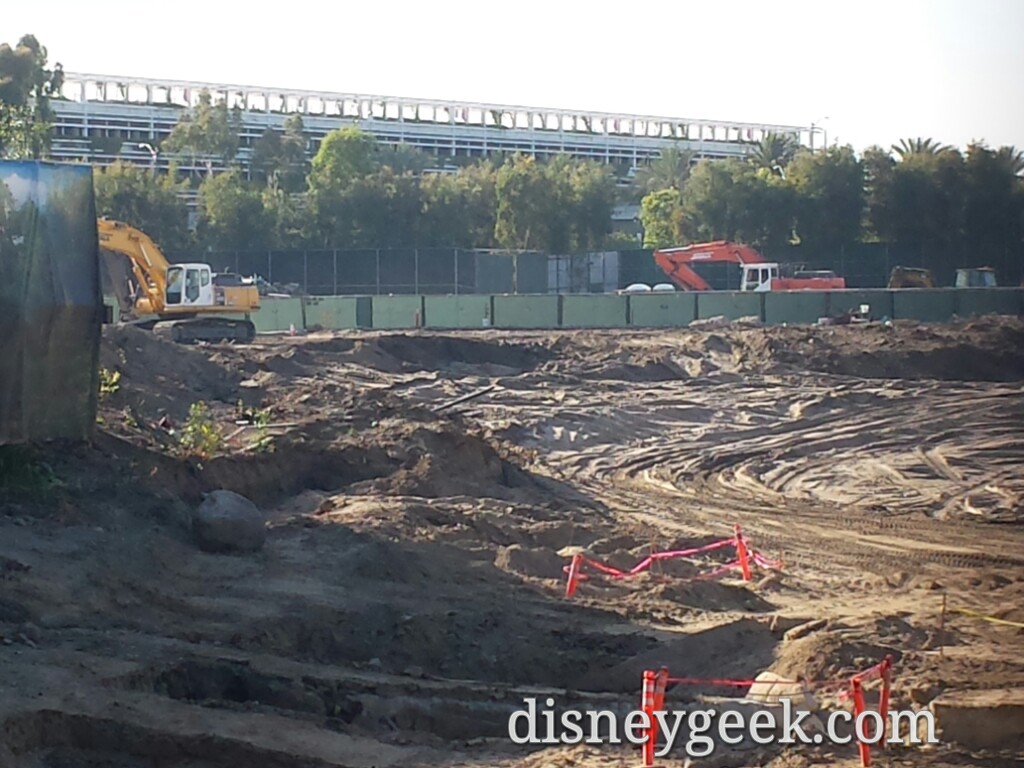 Moving on to the Hungry Bear


Here you can see what looks to be the new course for the river.

The Skyway building is still standing this week.

---
Related Links