​Disneyland Star Wars Construction Check (8/5)
This post has a quick check of the Star Wars preparations at Disneyland taken with my cell phone. For more pictures visit my full picture sets and/or our construction progress section.
A check of the site from the Mickey and Friends parking structure. To start off with a video clip from the garage: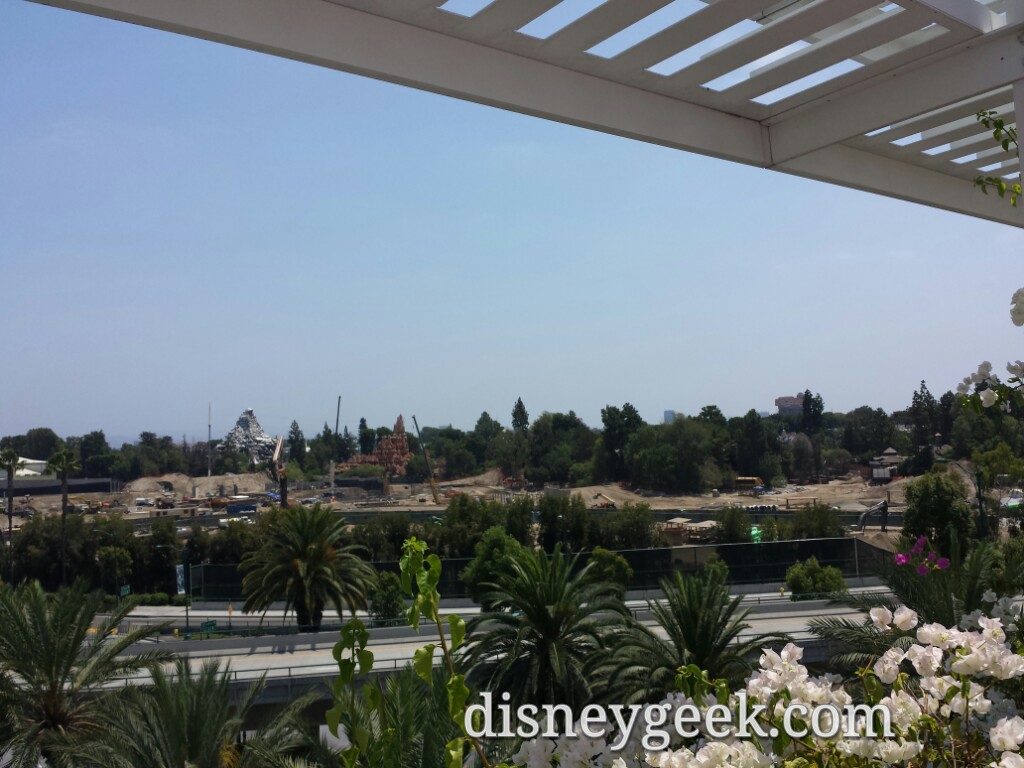 The area nearest the parking structure.
A look across the site starting on the left/north side.  The mound of dirt continues to shrink.
More steel i-beams have been installed.  Dirt is continuing to be moved around.
A temporary office is now in the middle of the site.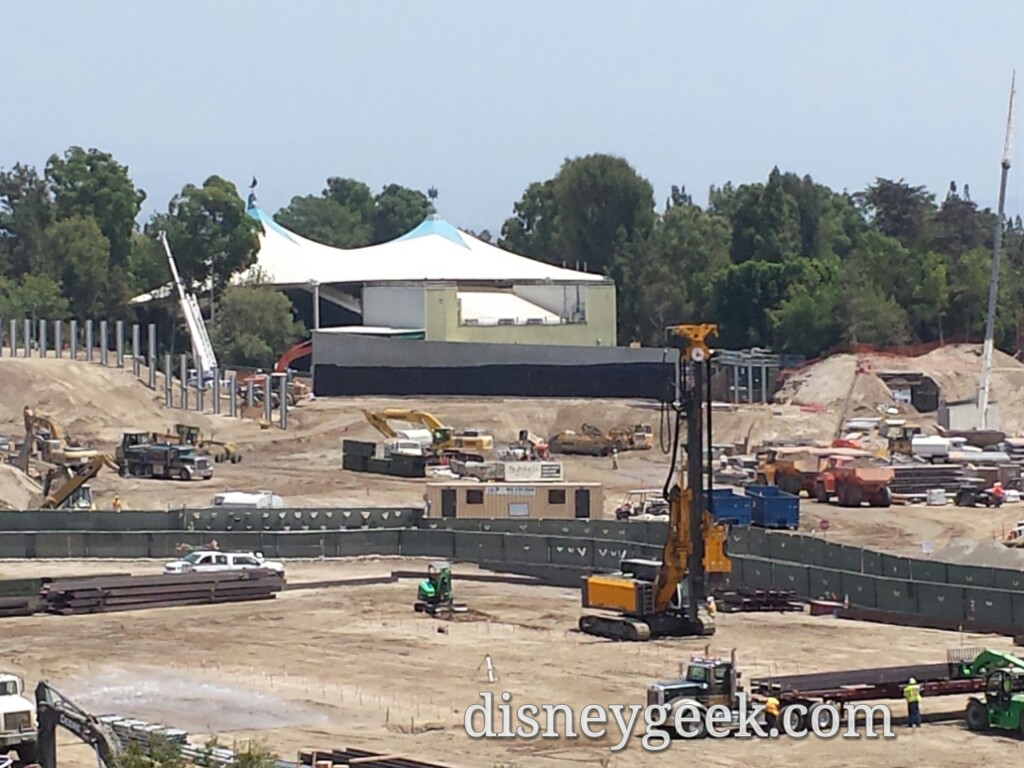 More forms and walls going in
A closer look at what
Toward the Hungry Bear
Back to the middle of the site
J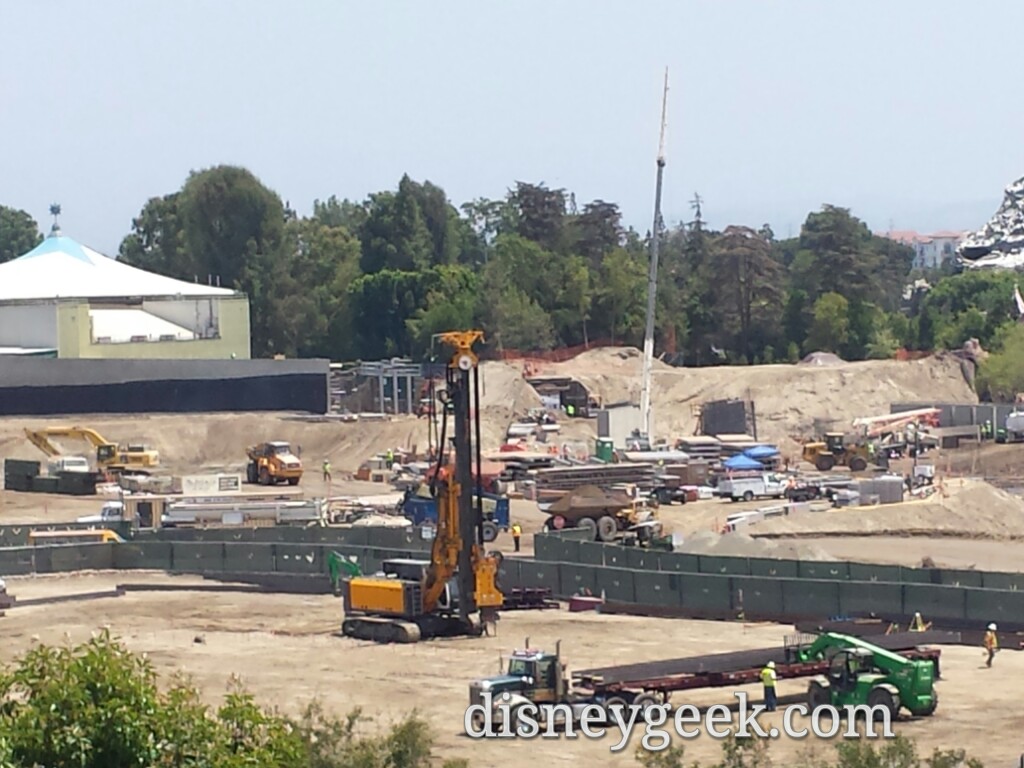 A closer look at the wall along the Big Thunder Trail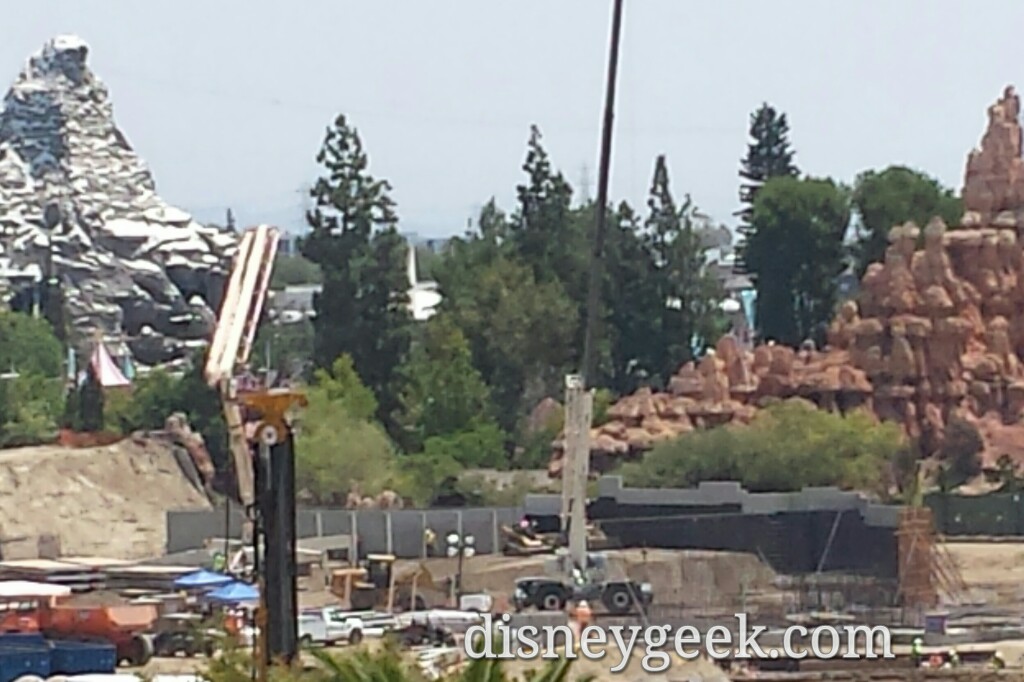 A look at the Big Thunder Trail area
From Critter Country near the canoe dock.
---
Related Links