1st Look @ 2018 Lunar New Year Celebration at Disney California Adventure (several pictures)
The 2018 Lunar New Year Celebration kicked off today at Disney California Adventure and runs through February 18th (Full Press Release/Details). Below are some cell phone pictures from a first pass through the festivities and entertainment.  For more pictures be sure to visit my full Disneyland Picture set or a more detailed post on the merchandise, menus, GuGu Drum Group or Mulan Procession.
The park maps and times guide feature the Lunar New Year Celebration.   Also pictured below the Annual Passholder button that is available in Paradise Gardens (for free).
An archway near the Little Mermaid marks the start of the festivities.
There are three marketplaces set up again.  I have the menus in a separate post.
Some of the merchandise that is for sale. For more here is a merchandise post.
The GuGu Drum Group from Shanghai China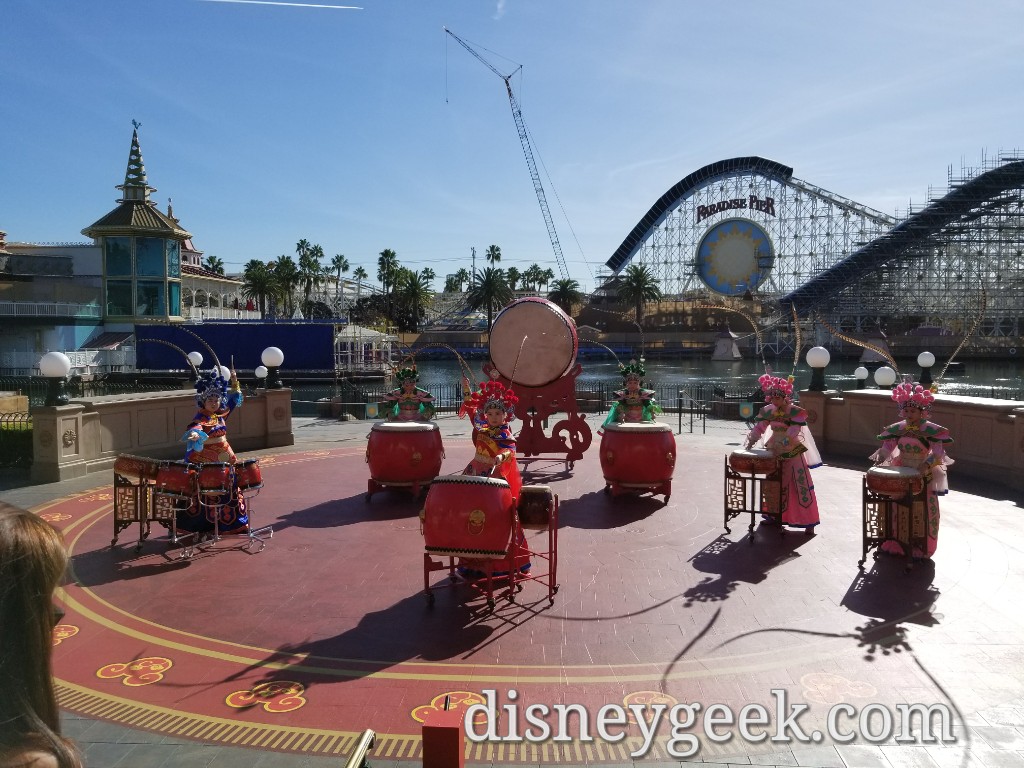 The Mulan Procession this year features Goofy to celebrate the Year of the Dog
The Paradise Gardens Band Stand hosts entertainers each day.  Today was Dat Nguyen
Before the first World of Color each evening Hurry Home is presented:
---
Related Picture Posts:
Related Links:
A look back at the Lunar New Year Celebration at Disney California Adventure last year:
Here is a look at the 2016 Lunar New Year Celebration at Disney California Adventure